Baby Zags (from Fall '18 Gonzaga Magazine)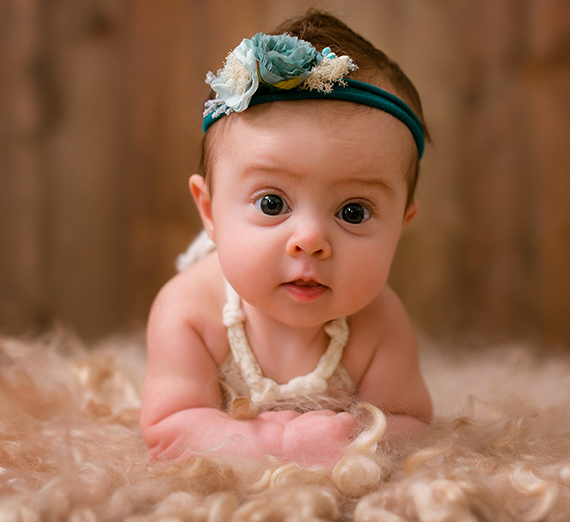 ---
A big welcome to the newest members of the Zag family!
'11 Brian Ortega and wife JoAnne are proud to share the arrival of Samantha, the darling shown above.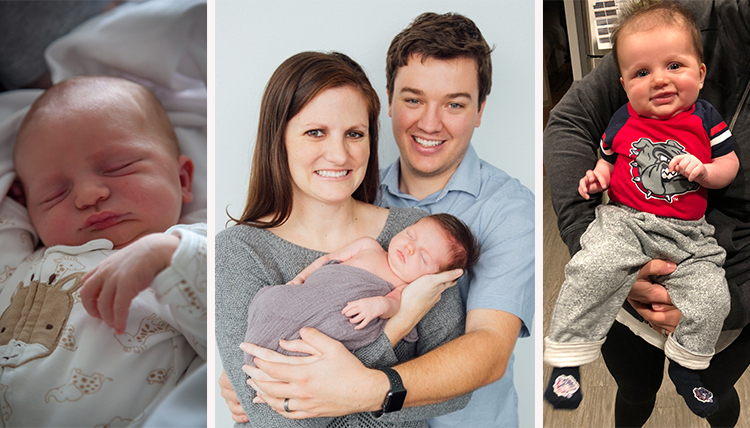 (Above: Hauser, Larsen, McCoy)
'09, '10 Silke (nee Mueller) Hauser and husband Marc are happy to have a son, Henry Hugo Georg.
'11 Julia and '12 Spencer Larsen welcomed their first child, Hadley, last October.
'10 Casey McCoy and '11, '14 Maura (Senecal) McCoy received an early Christmas gift, a baby girl, Finley.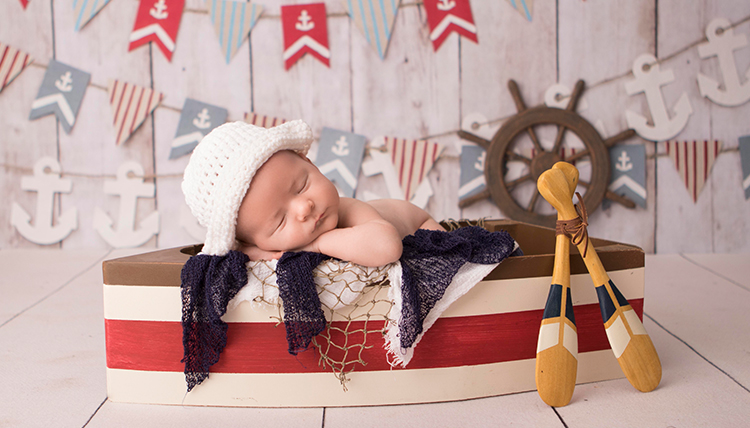 '05 Dustin Duvanich and wife Amy welcomed Easton (the little sailor above) last March. He is proud to join the Zag family and looks forward to his first basketball season.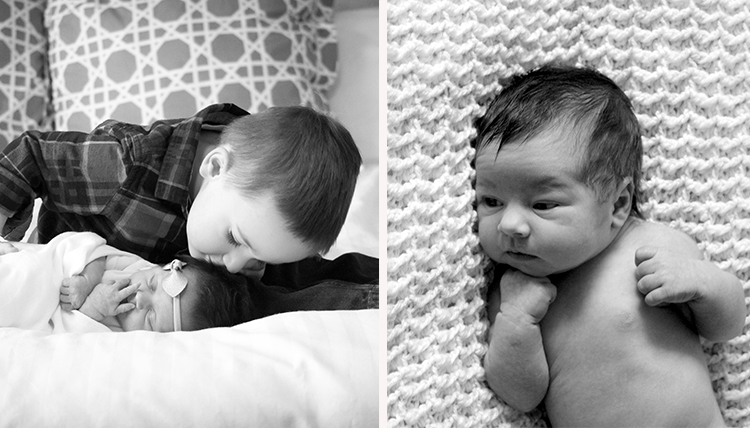 (Above: Evey and Elliott)
'09 Christina and '10 Mickey Evey made 4-year-old Pearce a big brother to a baby girl, Adeline.
'05, '08 Kevin and '06, '08 Christina Elliott brought Victoria into the world last March, making Sam a big brother.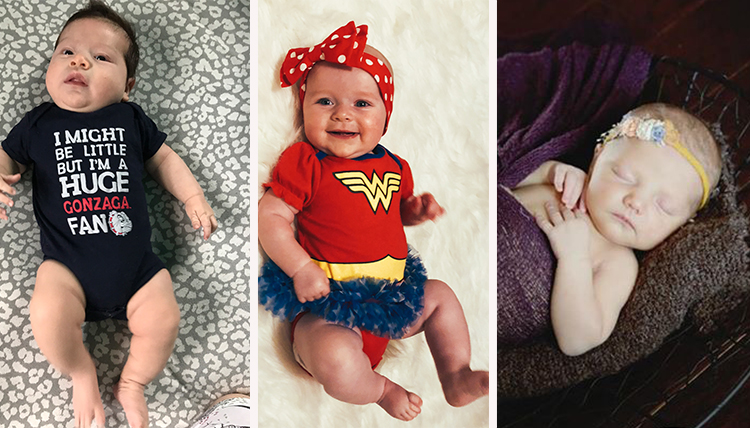 (Above: Perez, Simmons, Nasner)
'10 Siloe Perez and '10 Charlotte Scranton Perez welcomed Edward last November.
'03, '06 Brandi Simmons and husband Andrew are happy to announce the birth of Sadie Dee.
'05 Jennifer Nasner and husband Scott added baby girl Myah to the family in June 2017. She joins siblings Xavier, Kate and Matthew.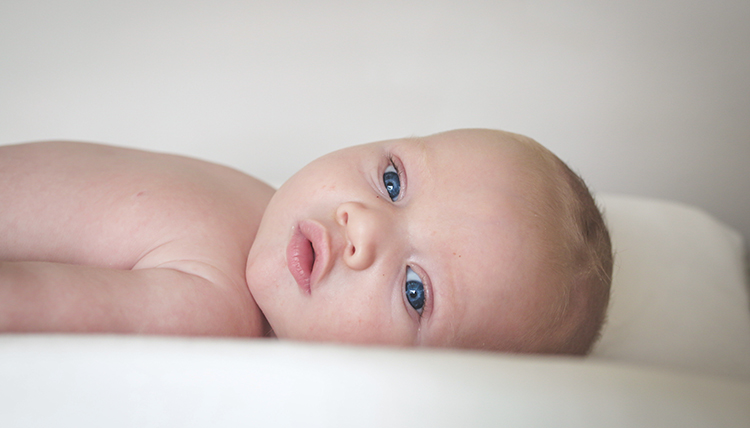 '11 Caitlin (Salo) and '11 Kyle Terrell welcomed a baby boy, Landon (above) in January.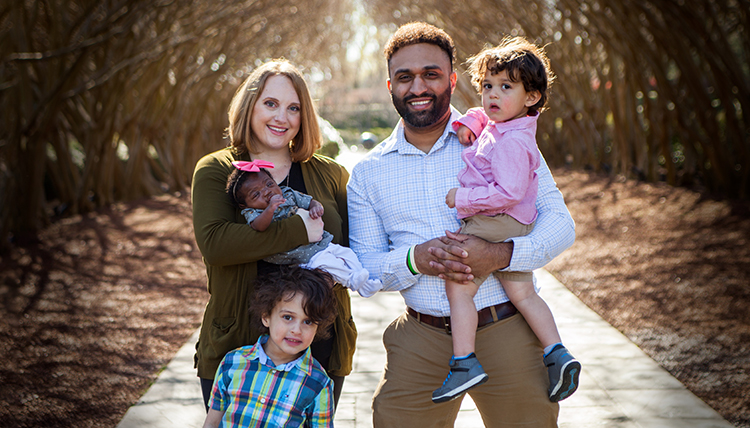 '15 Jobin and '15 Jenni Panicker welcomed Arya Ruth, shown above.
Half a Century of Bliss
'69 James Kolbet and bride Eunice celebrated their 50th wedding anniversary last November. They have four adult children (three graduated from GU) and five grandchildren (so far). They
are loving retirement in Newberg, Ore., says son '00 Dave.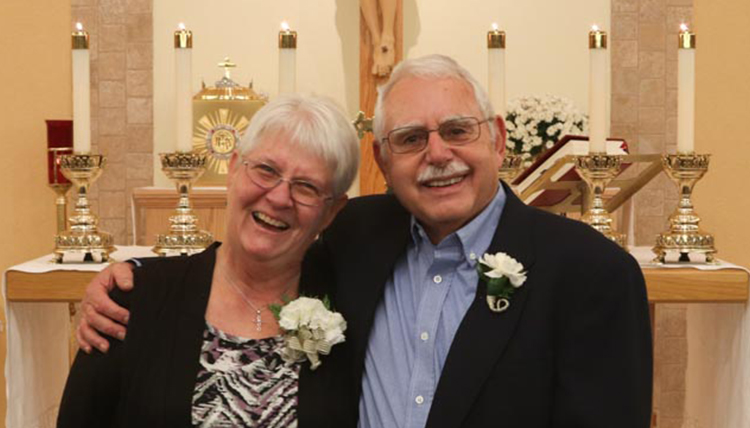 All in the Family
On Saint Patrick's Day 2018, the Neary family of Redmond, Ore., celebrated the baptisms of two new family members: Quinn and Rose.
Pictured (l to r): '07 Danielle, Baby Quinn, '07 Sean; '09 Kate, Baby Rose, '08 Jimmy, Joey; '05 Tim, James, and '09 Lucy (Yandle).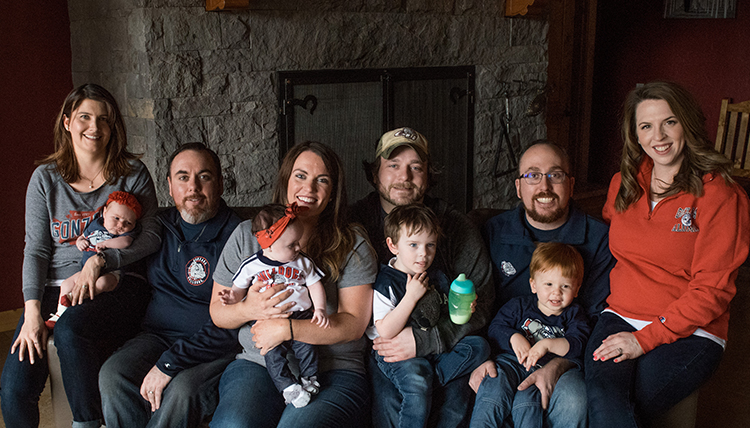 Submit YOUR news! Visit our site to upload photos and information.