6th Annual Leadership Symposium Attracts Hundreds of Students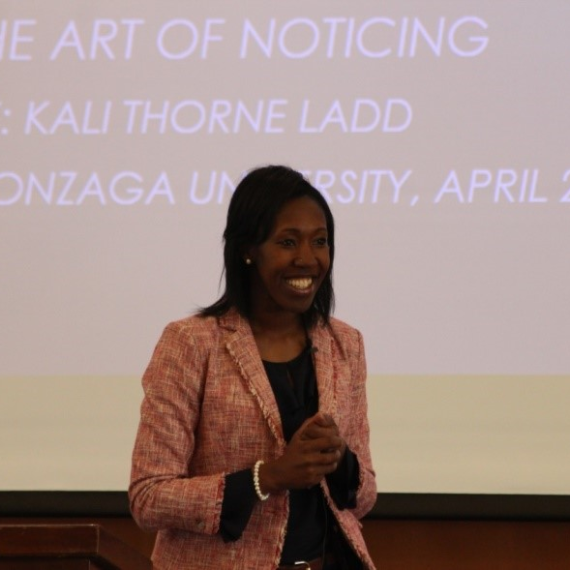 ---
The 2018 Gonzaga Student Leadership Symposium was the sixth annual event of its name. Hosted by the School of Leadership Studies, this year's event was a collaboration with the undergraduate Community of Leaders and the Payne Center for Leadership Development. The intent of the symposium is to provide a forum for current Gonzaga students and alum to come together and present their research and projects within the transdisciplinary field of leadership studies.
The one and a half day conference highlighted student work in various areas of leadership, through posters, presentations, panel discussions, and – new this year – interactive workshops. Because of the collaboration with the Payne Center, this year's event welcomed nearly 400 individuals, from undergraduate through doctoral, in a professional conference setting which provides a developmental atmosphere for students. Students had the chance to attend sessions as well as network with faculty and colleagues across the programs and the institution.
This year, due to the partnership, an additional goal of providing leadership programming for the undergraduate leaders, while also creating a practitioner opportunity for our graduate students was included. As such, individuals from the School of Leadership Studies, the Comprehensive Leadership Program (CPL), the Organizational Leadership Program (ORGL), the Communication and Leadership Studies Program (COML) and the Doctoral Program in Leadership Studies (DPLS), as well as other students from across Gonzaga who are in leadership positions and studying leadership, were able to participate.