Gonzaga's New School of Leadership Studies Hosts Inaugural Dinner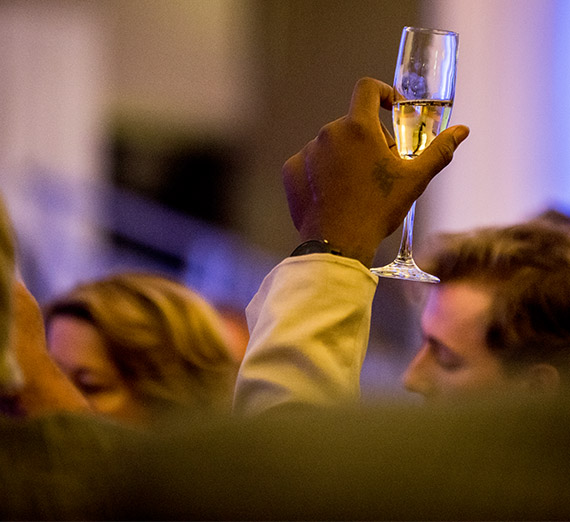 ---
It is not often that a university introduces a new school, and when it does it is history-making. On April 21st nearly 200 people gathered to celebrate the inauguration of the School of Leadership Studies, which coincided with the 30th anniversary of the department of Organizational Leadership . This official renaming, effective June 2018, affirms the University's commitment to the discipline of leadership, and to the various leadership degree programs taught here, from undergraduate through doctoral.
The celebratory evening included a presentation by Dr. Thayne McCulloh, video highlights from many of the leadership programs, awards, and a champagne toast. The School of Leadership Studies launched a Hall of Honor and named renowned servant-leadership author and professor Larry Spears as its first inductee. Scott Morris, Avista President & CEO and 1989 Organizational Leadership alumnus, was awarded the School's top honor of "Alumnus of the Year." These awards are bestowed upon one community member and one alum who shows great dedication to the discipline of leadership and specifically to their contributions to the School's accomplishments. Dr. John (Jack) Horsman was also honored for his many years of service to the Organizational Leadership department, as he heads into retirement this summer.
Celebrations included cocktail hour, a jazz quartet, and a live painting by artist Kirsten Stobie. The original oil painting of the Gonzaga campus, was auctioned off at the end of the evening and drew the attention of multiple bidders, eventually selling for $2,500 to benefit the School's Dean's Excellence Fund.
Plans to host a yearly fundraising event for the newly-named School of Leadership Studies are underway, with the next event scheduled for September 29, 2019. We hope to see you there.