Gonzaga Names James Angelosante VP for Administration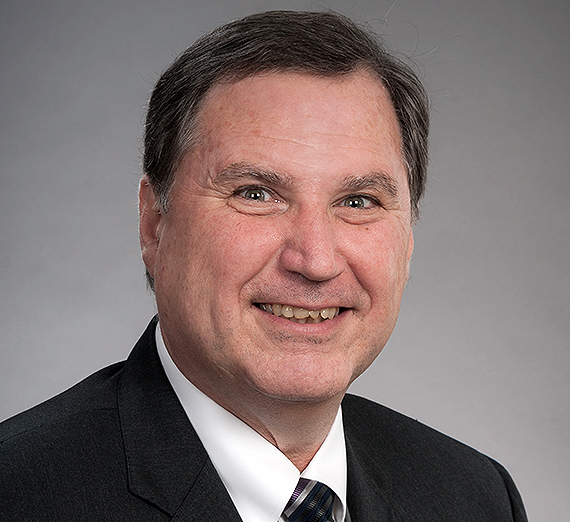 ---
Gonzaga News Service
SPOKANE, Wash. — James Angelosante, the former executive director and chief financial officer for University of Washington's facilities services, has been named vice president for administration at Gonzaga University.
"Mr. Angelosante comes to Gonzaga very highly recommended by colleagues with whom he has previously worked and is looking forward to working with our community in the months and years to come," Gonzaga President Thayne McCulloh noted in announcing the appointment.
Angelosante is responsible for several administrative and business support operations at Gonzaga, including human resources, plant and construction services, sustainability, Hemmingson Center and auxiliary services (including event services), as well as other operations.
Angelosante, who officially joined the Gonzaga community July 11, is excited to lead and expand the growth and innovation taking place on Gonzaga's campus as well as to engage with members of the Spokane community.
"I am very excited and passionate about the mission of the University as well as the visionary leadership that President McCulloh provides and the direction in which he is taking Gonzaga," he said.
Angelosante holds master's degrees in business administration from Syracuse University and in strategic studies from the U.S. Army War College. He received his undergraduate degree from the U.S. Military Academy at West Point.
Prior to his arrival at Gonzaga, Angelosante worked at the University of Washington for over thirteen years. In his most recent role for UW facilities services, he was the principal for all financial and administrative leadership for an organization comprised of approximately 1,000 employees and $395 million in total biennial resources. Previously, he was director for finance and administration for the UW health sciences administration where he was responsible for financial, human resource and information technology management.
Angelosante came to the UW following a career in the U.S. Army spanning more than 25 years in which he attained the rank of colonel and held numerous financial and administrative management positions.
For more information or to arrange an interview, please contact Peter Tormey at (509) 313-6132 or via email.