The Selfie Generation: Conversations with Donna Freitas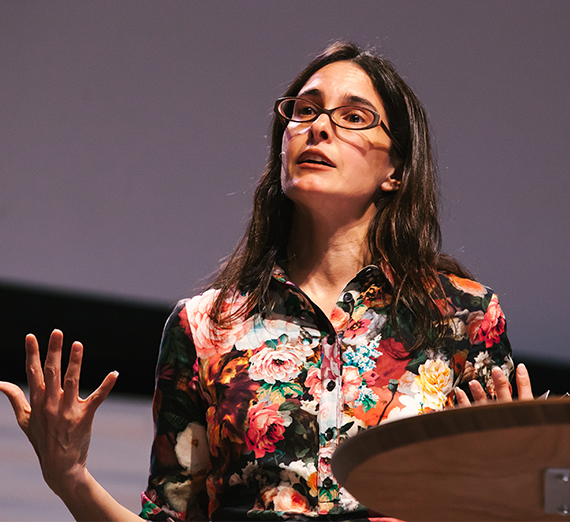 ---
By Kate Vanskike-Bunch
According to Google statistics, about 93 million selfies were taken per day as far back as 2014. Each individual member of the Millennial generation is expected to take more than 25,000 in his or her lifetime.
As these youth and young adults stare at their phones, twisting for the right angle, sampling expressions, adding filters and posting their perfect photos for all to see, society has concluded that these kids are narcissists.
But Donna Freitas, an award-winning author who visits campuses across the country to conduct in-person research with college students, says, "Everything in me resists that label because I don't think it's true."
"The world has changed so fast, they are living something that is utterly unimaginable," she says. "The adults in their world haven't figured it out, so to judge them as a bunch of narcissists is failing to listen to their own creative resistance."
Freitas continues, "I spend a lot of time talking with students. I think some of their struggles sound really daunting, and there is so much yearning on their part to figure things out."
She's passionate about helping them realize that they have choices about how to reflect who they are.
"There's this universal acceptance that this is just the way it is now [that we must advertise our lives on social media.] But I don't think that's the case. Our society has gotten so swept up that it's just assumed you're going to be living your life on social media and to decide to take yourself out of it is a counter-cultural move."
Otherwise, "You can't escape the image you've projected," Freitas says. "There is so much responsibility to always worry about how you look – at a level that we've never worried about before – it's no surprise that anxiety has skyrocketed."
The increased anxiety among youth and young adults today is well-documented … and openly discussed. In her research interviews with students, Freitas didn't have to ask participants about their anxiety and stress – they initiated that conversation themselves.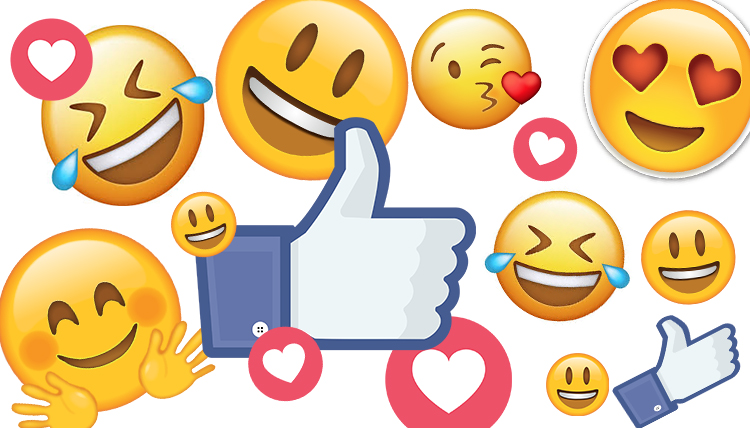 The University's Responsibility
Freitas — who visited Gonzaga in the spring of 2018 at the invitation of Mission and Ministry — feels universities need to help shift the dynamic before students even get to college. She suggests telling applicants up front, "We will give you connected experiences and disconnected experiences because we know you need it. We're going to talk about how this is changing our world. You're going to be asked to put your smart phone away even though you're going to resist."
Schools committing to that kind of unplugging should tell parents not to expect their student to reply to a call or text within 30 minutes. She says getting serious about it means telling parents, "Sometimes we're going to put the phone away, so if you're going to expect that your kid will reply immediately, then don't come here."
Once students are on campus, they need to have both academic discussion on the way social media is changing how people think, and non-academic programming that is intentionally technology free.
"To me it's such a no-brainer," Freitas says. "You don't need a task force. Just start with two areas where you can offer classes and events with no technology." She encourages the practice of making students leave their phones in a basket at the door of classes or events, and offering options that focus on discussion and not a presentation with a screen.
Freitas says, "This is of value. And more communal and consistent and strategic." Especially at universities that claim to value the care of the whole person (cura personalis), Freitas says planning should support the "students who need or want to learn to be in silence, to unplug from the chaos of all the information."
"Providing silence for reflection. How Jesuit is that?"
Assistant Vice President of Mission and Ministry Michelle Wheatley says she hopes to continue the conversations Freitas had on campus, engaging both academic and student development partners in addressing related topics. "We believe in encouraging reflection on topics like this as an essential part of fulfilling our mission. We know that to provide an authentic Jesuit education, we have to begin with an understanding of our students' context and experience, and help frame the complexities they encounter. We also know that it is essential to make space for deeper reflection as part of the educational journey. Ultimately, our shared goal is to send graduates out into the world as people of hope and freedom, as critical thinkers who are mature and thoughtful in their decision making, and as leaders who help shape the future in service of the common good," she says.
Recommended Reading
"Young people … fear that putting themselves out there might result not only in negative reactions but in no reaction at all, making them feel irrelevant, invisible and insignificant. Meanwhile, the most vulnerable among us are prone to devastation and unbearable pain." — Donna Freitas, "The Happiness Effect"