Holy Rollers Car Club Compete in Portland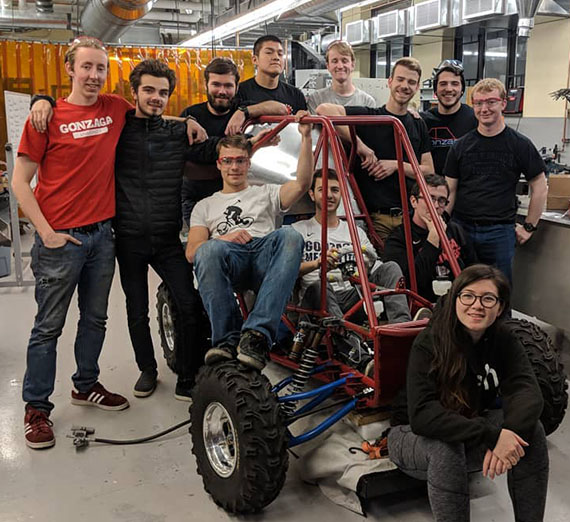 ---
After months designing, fabricating, and testing their latest off-road vehicle, Gonzaga's "Holy Rollers" team is ready for the annual Baja SAE competition, held May 30-June 2 in the Portland area.
The Society of Automotive Engineers (SAE) student chapter builds a 'Baja' car each year, a single-seat, all-terrain sport vehicle. The Holy Rollers are one of 97 teams showing off their creations in several events, including a rock crawl, endurance race, and hill climb -- a 300-foot, 30-degree hill.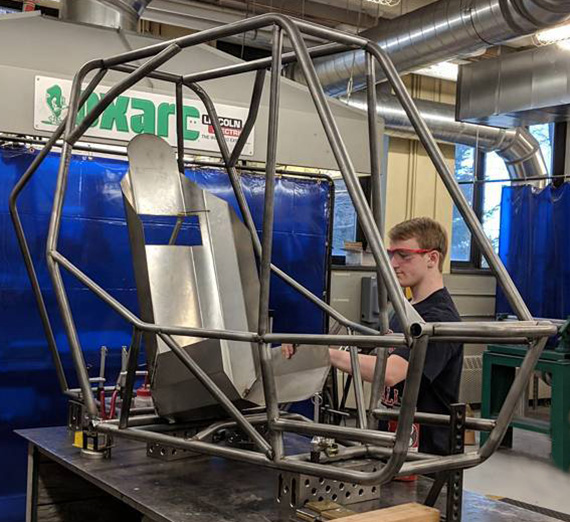 The 2018 vehicle frame sits ready for painting in mid-April.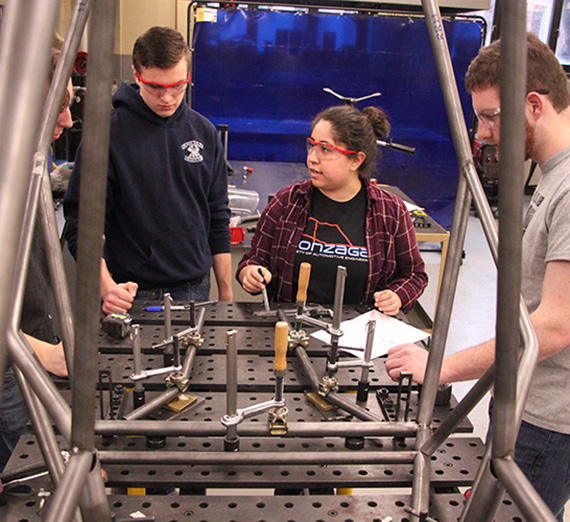 SAE President Isabella Verdugo (center) guides other club members on the designs for the back framework of the Baja Car.
Club members met every Saturday and most Wednesday evenings in Gonzaga's Manufacturing Technology Center (MTC) during the Spring semester, pushing their fabricating knowledge to the limits. A high-performance computer-controlled mill, added to the MTC last fall, made several custom-designed parts for the vehicle.
Last year's Baja car is parked inside the east entrance to Herak, down the hall from the MTC. Each year the club makes some changes to the design but this year they decided to completely rebuild. The projected weight of the new car is at least 50 lbs. lighter than last year's, which should improve the team's results.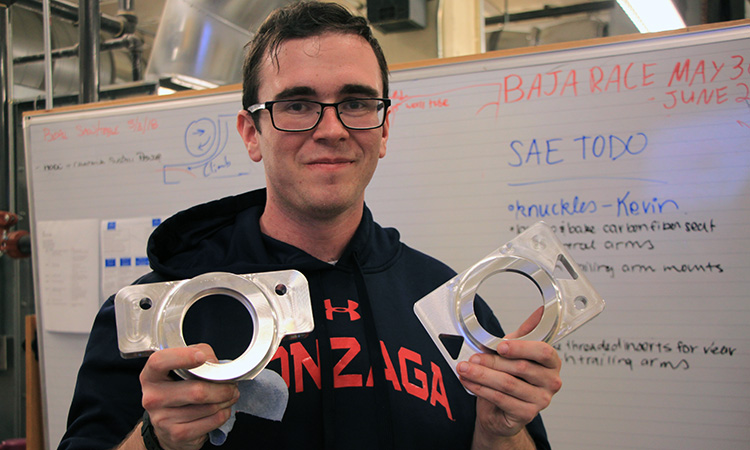 Sophomore machinist Kevin Makens became the team's go-to person for precise metal parts, including these two 'knuckles' (where the suspension and steering meet). Most of these custom parts removed unwanted weight from the vehicle.
Although the club is specifically part of the School of Engineering and Applied Science, any student is invited to be part of SAE.
"Just because we're engineers doesn't mean we know everything," said Jack Williams, a mechanical engineering sophomore. "The more people involved, the more ideas. Our lead driver is a business major, it's staggering how much he knows about cars. He even advised us on what acrylic urethane to use."
SAE is one of more than a dozen clubs and professional societies active in the School of Engineering and Applied Science (SEAS).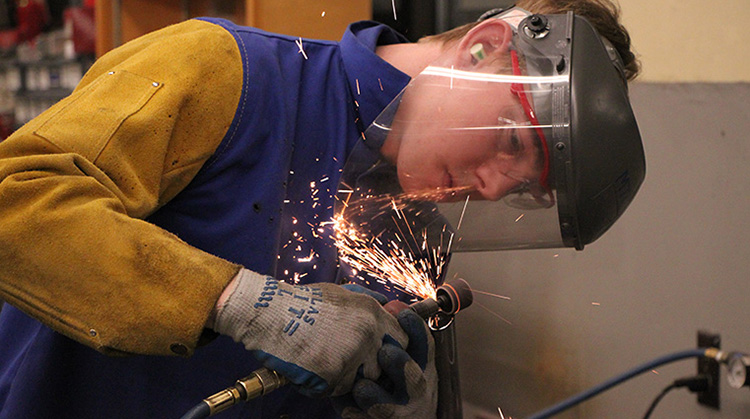 Seth Kelley, a mechanical engineering first-year student, sends sparks flying as he shapes the end to fit the underside of SAE's Baja Car.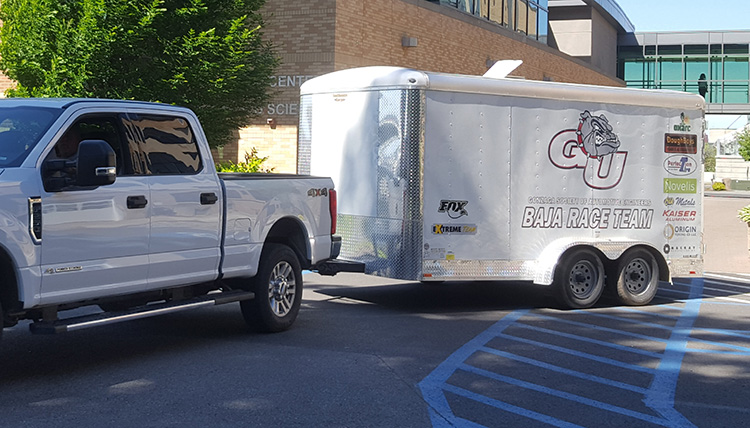 The Baja Car team drove to Portland to compete through June 1, 2018.