The Zag Bond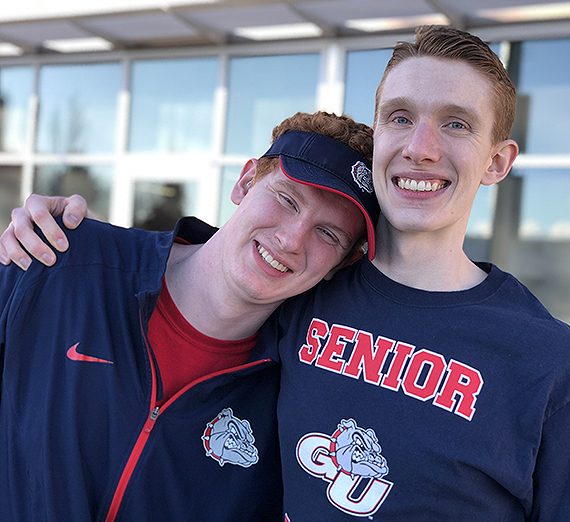 ---
Joshua Masters' big brother Jacob is actually almost a head shorter than he is, but Jacob has always looked out for his younger sibling. One day this past spring, during a walk across campus, part of Joshua's hearing aid slipped to the ground and Jacob leapt to help his brother.
"Are you okay?" he asked. "You got it?"
Joshua carefully got everything back into place.
"I'm good," he replied, and they walked on.
Jacob had just returned from GU Business Trek and was sharing with Joshua his confidence that a recent interview would turn into a job after his graduation in May of 2018. Joshua smiled down at his older brother with a look of pride and encouragement. It was easy to see that these young men had a bond that was truly special; more than just brothers, they looked after one another as part of the Zag family.
"I have come to realize that what unites us as Zags is a shared sense of passion and purpose," said Jacob. "Our underlying passions enable us to genuinely bond with one another, so much so that it has naturally resulted in the 'community' that Gonzaga University has become so famous for today."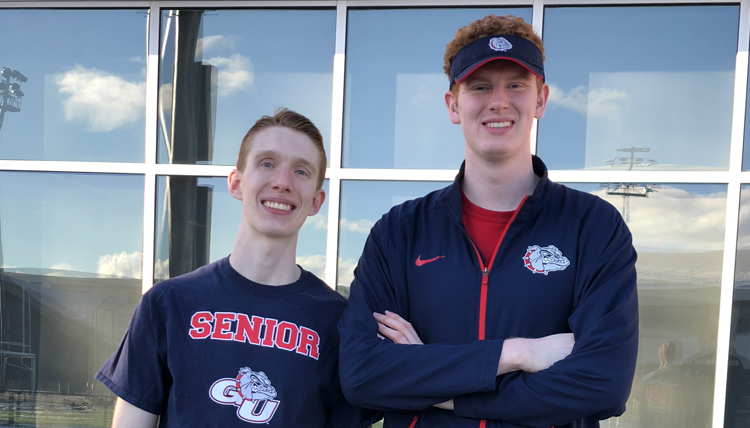 Both Jacob and Joshua were recipients of a scholarship from the Zag Scholarship Fund, and shared their gratitude for what these donor-funded scholarships made possible. Both of the Masters brothers relied on financial aid and scholarship donations to make their GU experiences reality.
"I'm so grateful for what Gonzaga has committed to my future," said Joshua. "Without my scholarship, I wouldn't be here."
"It means so much that those who donate to Gonzaga have supported me and are now supporting my brother, too," Jacob added.
Jacob got that job he was telling his brother about and Joshua's journey as a Zag will continue this fall, as he begins his second year studying engineering and business. Though they won't be on the same campus each day, they'll still be looking out for each other — because that's what Zags do.