A Letter from the Dean of the School of Engineering and Applied Science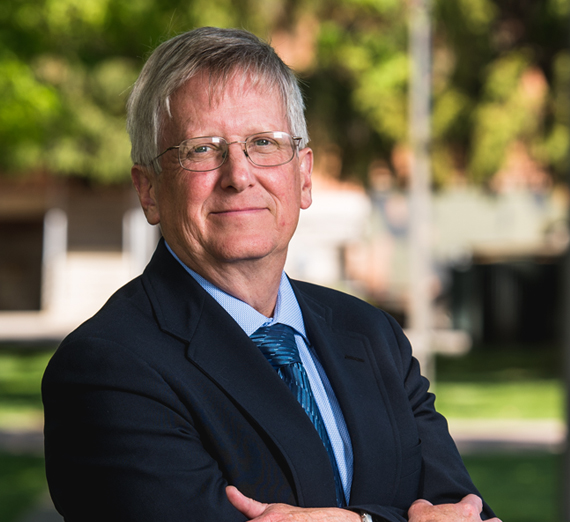 ---
There are some changes coming to the School of Engineering and Applied Science (SEAS) at Gonzaga University. Based on the University's focus on outreach to the world's poor, Gonzaga is honored to have been invited to contribute to the U.S. Agency for International Development (USAID) through the Jefferson Science Fellowship Program (a program run through the National Academies of Science, Engineering, and Medicine). With support from the university President and Interim Academic Vice President, I have been invited to be one of five Jefferson Science Fellows nationwide to spend twelve-months with the USAID in Washington, DC, beginning this August. In this position, I will be serving as a senior scientist in the Global Development Laboratory , Center for Development Research at the USAID.
This is an exceptional opportunity to highlight the University Mission, particularly our focus on fostering "a mature commitment to dignity of the human person, social justice, diversity, intercultural competence, global engagement, solidarity with the poor and vulnerable, and care for the planet."
This effort will take me away from campus in the 2018 - 2019 academic year, and subsequently require much time in translating the results of this year-long experience into new opportunities on the Gonzaga campus. As a result, I have chosen to step away from the Dean position in the School of Engineering and Applied Science (SEAS) at the end of this summer. In the interim, Gonzaga has recruited Dr. Joseph Fedock, who will start in August and serve as Interim Dean of the SEAS for the coming year. Dr. Fedock comes from a rich academic and administrative history and will be an exceptional leader supporting the transition to a new permanent Dean. During the coming year, Dr. Fedock and the faculty of the School will be key contributors to a national search for the next permanent Dean with an anticipated start date in summer 2019.
With respect to leadership of the School, I am confident both Dr. Fedock and the future Dean will bring strong new ideas and energies to the Engineering and Computer Science programs and continue the momentum reflected in some of our accomplishments over the past several years:
Enrollment has grown and continues to be very strong. After moving to a direct-admission model in Fall 2017 our goal is to keep undergraduate numbers in the 750-900 range.
The number of SEAS faculty has steadily increased.
SEAS students have become increasingly active in our Manufacturing Technology Center, student professional organizations and clubs, and pursuing research opportunities and graduate studies.
The architectural plans for the new Integrated Science and Engineering building are complete, with construction to commence pending fundraising and financing. The new building will provide teaching and research laboratories, unique classroom environments, project spaces and collaboration areas, and faculty offices.
We have established a study-abroad site in Auckland, New Zealand, where SEAS students share classes with their New Zealand counterparts.
Thank you for your support and continuing interest in our programs! I hope you are as excited as I am about these upcoming opportunities provided to our students and our University.
Sincerely,
Stephen E. Silliman
Dean, School of Engineering and Applied Science