CEDE Excellence Award 2018: Melissa Verwest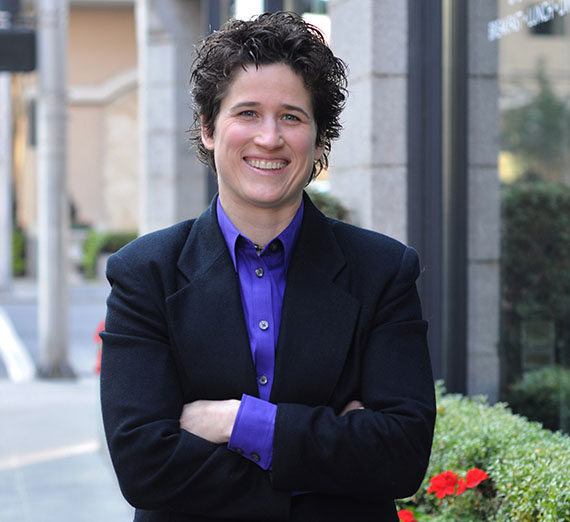 ---
Each year, Gonzaga's Center for Engineering Design & Entrepreneurship recognizes one of its Design Advisory Board members for outstanding contribution to the Senior Design program. On May 3, CEDE presented the Excellence Award to Melissa Verwest, a structural engineer and project manager with Coffman Engineers.
Verwest is one of the hardest-working people you will meet. Professionally, she designs commercial and industrial structures, utilizing various materials such as steel and manufactured steel products, sawn and engineered lumber, and formed concrete. Melissa performs site inspections and analysis of various cranes and decks for compliance with OSHA safety standards and compliance with building code requirements. Her projects are varied, ranging from buildings in Eastern Washington to working with the rebuild effort of Christchurch, New Zealand after the 2011 Canterbury Earthquakes.
Verwest joined the Senior Design faculty at Gonzaga University in 2009 and advised civil student teams on their structural projects. Her involvement with the seniors often helps launch their careers, as she becomes a friend and mentor to many. She currently serves on the Design Advisory Board and the DAB Executive Council. Never content to sit back and observe, Verwest takes an active role in encouraging fellow DAB members to participate more fully. She has excellent insight into Senior Design and provides thoughtful suggestions for improvement. She can be counted on to lend her energy to improve things wherever you find her.
Verwest received a master's degree in civil engineering at Washington State University. She also plays hockey, is in a band, teaches Tai Chi at Gonzaga, builds furniture, plays softball and rock climbs. We are grateful that Melissa makes time for Gonzaga's Senior Design program.