The Race Issue - Change Agents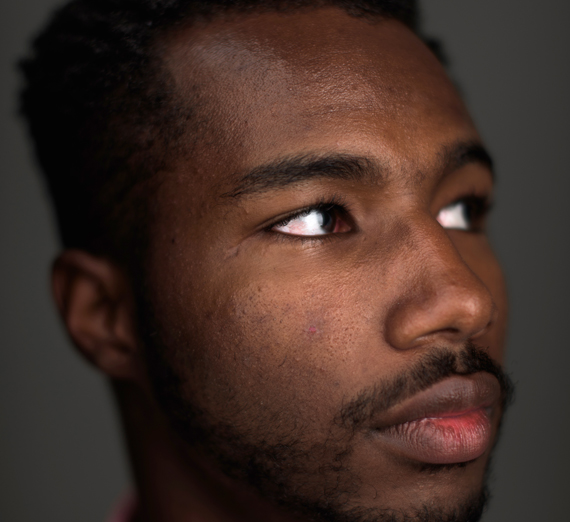 ---
On Halloween of his sophomore year, Caleb Dawson ('17) saw people wearing insensitive costumes that made fun of other cultures. It was a trend at many schools over the last few years – one that Dawson wanted to address. "All semester, I thought about how we could get students together and have meaningful dialogue about these things here at Gonzaga."
The outcome of his relentless passion for awareness was Courageous Conversations, a monthly gathering of students, faculty and staff to discuss current topics like the shootings of Michael Brown and Trayvon Martin. As racially motivated events took place across the country, Courageous Conversations was a place to talk openly and respectfully.
Dawson became a force of nature as the president of the student body during his senior year. Cultural competency became a major focus for GSBA, with Dawson's Cabinet leading the effort to amend the Mission statement to indicate that Gonzaga would commit to developing "the whole person – intellectually, spiritually, culturally, physically and emotionally." It wasn't about the insertion of one word to the mission that would make a difference. Dawson's team would evaluate experiences in student development, academics and beyond, to address his bigger questions.
"Rather than compartmentalizing or disregarding fundamental aspects of students' identities, how can Gonzaga's academics advance a holistically enriching and culturally relevant education, especially for the students of color Gonzaga aspires to include?" he asked.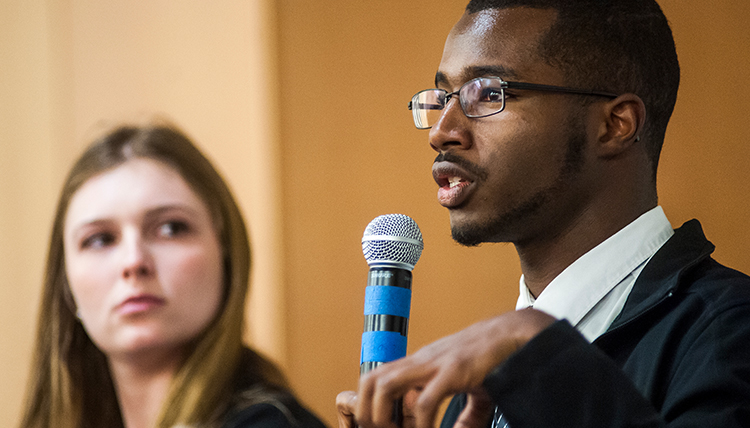 Dawson coordinated with President Thayne McCulloh, Student Development and the Center for Teaching and Advising to bring in an instructional coach to orient faculty to critically consider and engage students' cultural identities as context for cultivating more inclusive learning environments. In the early months of this work, Dawson found, "People don't recognize that they're part of the problem.
They're saying cultural experience is not relative to their topics instead of asking, 'How can I be more culturally responsive? What do I need to learn and implement to engage more students, especially those who are marginalized by the status quo?'"
Many professors began trying to develop their cultural competency as a way to improve the classroom experience. However, there's a steep learning curve. Some faculty members thought that asking students of color to explain the impact of race was helpful; the trouble is, few of those students want to be the resident experts. Asking a black student to represent "what black people think" on an issue is both offensive and unrealistic. Clarifying this for faculty members is a step in the right direction. Dawson said one student so appreciated the way some professors had honored her cultural heritage and recognized her situation as a student working to pay her way through college that she made a gift basket as an expression of thanks.
Outside his presidential duties, Dawson also collaborated on a research project through the sociology department and held focus groups to determine common themes related to underrepresented students.
"We have to leverage the student experience to frame a new direction," he said.
That new direction came in fall 2017 as Carlo Juntilla took the reins as GSBA president.
See Higher Expectations for how Juntilla continues Dawson's work, as well as how he makes his own impact on cultural and racial understanding at Gonzaga.