Gonzaga Visiting Writers Series Welcomes Marie Howe March 6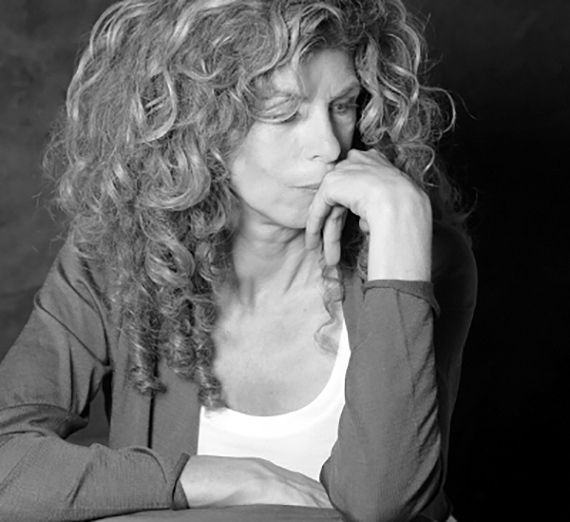 ---
Gonzaga News Service
SPOKANE, Wash. – The 2017-18 Gonzaga University Visiting Writers Series will continue on Tuesday, March 6 with a reading by former New York State Poet Laureate Marie Howe at 7:30 p.m. in the Cataldo Hall Globe Room. The event is free and open to the public.

Howe's poetry is recognized for its use of Biblical and mythical allusions to portray various aspects of human life. She is the author of several renowned poetry collections, including: "The Good Thief"; "What the Living Do"; and "The Kingdom of Ordinary Time." Howe is the recipient of the Lavan Younger Poets Prize from the American Academy of Poets, and fellowships from the National Endowment of the Arts and the Guggenheim Foundation. Her most recent collection, "Magdalene," has been selected on the 2017 National Book Award Longlist for Poetry. She studied at the University of Windsor and Columbia University, and has taught at Sarah Lawrence College, Columbia University and New York University.
Gonzaga English Professor Tod Marshall, who completed his appointment as Washington State Poet Laureate on Jan. 31, organizes the annual Visiting Writers series that he started in 2007. An Inland Northwest cultural gem, the series stimulates interest in literature and reading through dynamic encounters with some of our nation's most accomplished and respected writers whose voices express new and different perspectives. The events are free and open to the public.
MARCH 28: 'GONZAGA READS'
This year's series concludes with "Gonzaga Reads," featuring public readings from Jessica Halliday, senior lecturer in English at Gonzaga, and the 2018 Michael and Gail Gurian Awards winners at 7:30 p.m., Wednesday, March 28 at in the Jepson Center's Wolff Auditorium. Halliday earned a master's of fine arts with an emphasis in fiction from Eastern Washington University and a bachelor's degree from the University of Washington. Her recent essay on raising a son in the competitive sports world was featured on the Sports Illustrated website. Her previous publications include "A Mother's Fairy Tale" (Weber Studies: The Contemporary West) and "Out Where Everyone Can See" (The Spokesman-Review).
The annual Gurian Awards honor three Gonzaga students for excellence in poetry, fiction and creative nonfiction writing. The winners will read excerpts from their work. The contest is open to all enrolled Gonzaga undergraduates.

For more information, contact Tod Marshall at (509) 313-6681.