School of Education Presents 'Professional Development Week'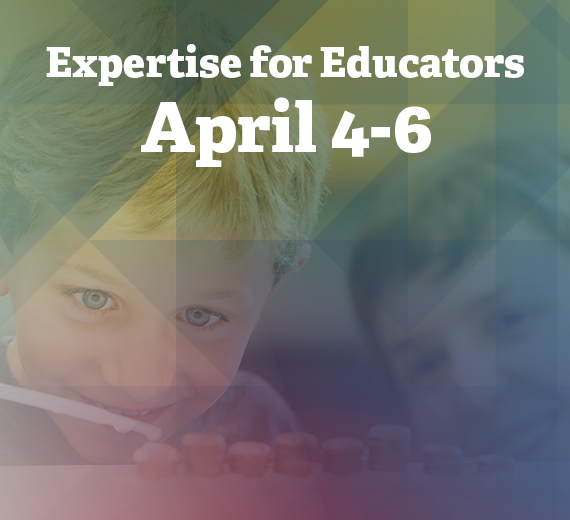 ---
Expert-led Presentations for Education Professionals
Gonzaga News Service
SPOKANE, Wash. – Gonzaga University's School of Education presents three separate professional development experiences for general education teachers, special education teachers, school psychologists, school counselors, and early childhood providers during "Professional Development Week 2018" April 4-6 in the Hemmingson Center Ballroom.
Held during spring break for Spokane-area schools, these experiences, daily from 8 a.m.-3:30 p.m., include full-day workshops April 4-5 on early childhood topics (i.e., social-emotional development and learning and differences between boys and girls), and a separate full-day conference April 6 on cultural and language considerations in the assessment of students of all ages. All presentations feature nationally recognized experts.

"We know that education professionals in our region are committed to applying the latest research and proven best practices in their classrooms and learning program," said School of Education Dean Vincent C. Alfonso. "That's why we're excited to bring these highly experienced professionals to campus for these engaging presentations."
Participants may register for individual early childhood workshops, the assessment conference or all three. Breakfast and boxed lunches will be served each day. For more information or to register, visit "Professional Development Week 2018."
Early Childhood Workshops
Wednesday, April 4: Michael Gurian, renowned educator, The New York Times best-selling author, and co-founder of The Gurian Institute, explores how the minds of boys and girls develop distinctly, and provides best practices for caregivers, educators and parents who support the behavioral, academic and emotional needs of youngsters. The session brings to life the developmental science of sex and gender from perspectives of nature, nurture and culture. Adie Goldberg, M.Ed., certified Gurian trainer and doctorally qualified social worker, accompanies Gurian as she helps participants understand and implement brain-based and gender-friendly tools.
Thursday, April 5: Craig Bailey, Ph.D., associate research scientist and director of RULER for Early Children at the Yale Center for Emotional Intelligence, leads a workshop focused on the role that educators play in children's social and emotional learning. Educators will learn practical tools for personal and professional growth, and ways to integrate social and emotional learning into everyday practice.
Assessment Conference
On Friday, April 6, three professionals are featured in the Annual Assessment Conference, which focuses on cultural and language considerations in the assessment of students from diverse backgrounds:
Elaine Fletcher-Janzen, Ed.D., with The Chicago School, keynotes the day with an address on neuroscientific research findings and how they intersect with psychological assessment of children and adolescents.
Janine M. Jones, Ph.D., with the University of Washington, addresses strategies for sharing assessment results with culturally diverse families, and applying culturally responsive assessment principles to feedback practices.
Steven Gill of Kent School District reviews the English Language Learner (ELL) Critical Data Process, examining how this widely used tool offers a practical method to help identify English language learners who might also have a disability.
For more information or to register, visit "Professional Development Week 2018." For additional assistance, contact Jenna White at (509) 313-3495.