Timothy Barnard Delivers Pigott Lecture March 1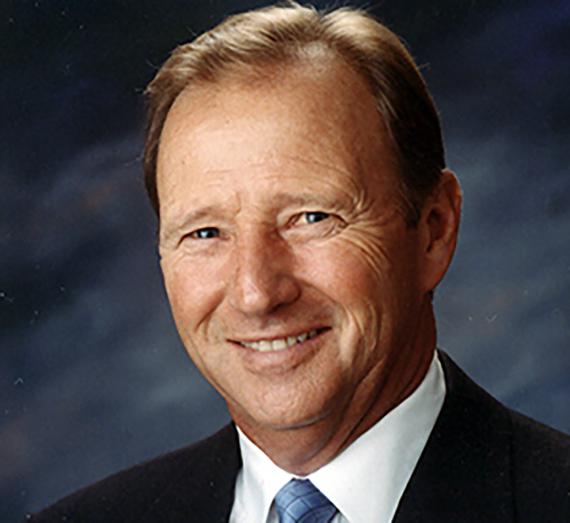 ---
'How to Build a Business'
Gonzaga News Service
SPOKANE, Wash. – Timothy Barnard, chairman of Barnard Construction Company Inc., will discuss "How to Build a Business" at the Gonzaga University School of Business Administration's seventh Pigott Entrepreneurship Lecture at 6 p.m., Thursday, March 1 in the Jepson Center's Wolff Auditorium. This event is free and open to the public.
A reception begins at 5:30 p.m. followed by the lecture, and a question-and-answer session. Space is limited; to reserve a seat please visit www.gonzaga.edu/pigottlecture.
Barnard served on Gonzaga's Board of Trustees since 2000 (currently Trustee Emeritus), and received Gonzaga's Distinguished Alumni Merit Award in 2004. He was honored at Gonzaga's 2017 commencement with an Honorary Doctor of Laws degree in recognition of his commitment to the advancement of Jesuit and Catholic education, and the creativity, work ethic, vision, service and leadership he and his family have offered Gonzaga for more than three decades.
Originally from New Jersey, he attended Villanova University and Sophia University (Tokyo), and believes his experience as a student at Gonzaga-in-Florence (Gonzaga's flagship study abroad program in Italy) in 1971 was transformative. After traveling, he landed in Montana, and with only $1,000, some tools, and all of his possessions in a pickup truck, he launched his own construction company, based in Bozeman, that has become a multimillion-dollar enterprise with associated companies involved in construction and engineering projects worldwide.
The Pigott Lecture is made possible by Gonzaga's Pigott Professor of Entrepreneurship, a permanent endowment established by the Mark Pigott family, whose legacy of supporting Gonzaga spans nearly five decades. Pigott, executive chairman of PACCAR Inc., is a successful industrialist and philanthropist who recognizes the importance of a comprehensive educational program to develop the next generation of global leaders.
For more information, please contact A.J. Hawk at (509) 313-7036 or via email at hawka2@gonzaga.edu.