Undivided: An effective RX
Meet Simon and Simeon Menso.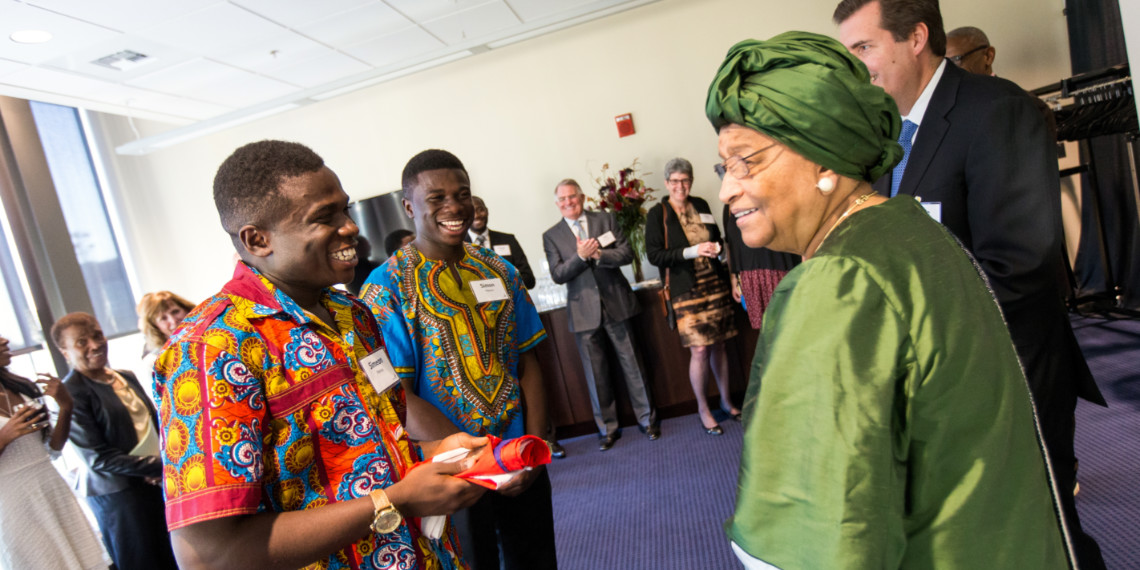 A shot in the arm for Liberian health care.
Simon and Simeon Menso plan to help cure the doctor shortage in their native country.
Gonzaga freshmen Simon and Simeon Menso moved to the United States from civil-war-torn Liberia at age 6. The brothers had been separated from their parents for three long years—a tough experience that has since motivated them to want to help others.
This was especially true when, in high school, they began seeing news reports that their native Liberia—a country with only one doctor for every 200,000 people—was battling the deadly Ebola virus. Fearing for relatives left behind, the two decided that they would one day help Liberia overcome its health care challenges. They chose for this quest to begin at Gonzaga.
Interested in pursuing undergraduate degrees in human physiology, the Mensos learned that Gonzaga's program held an exemplary record for teaching and research. In addition, they found in the Gonzaga community a demonstrated passion for service similar to their own. Gonzaga provides opportunities for students to help local and global communities in ways related to their fields of study through its Center for Community Action and Service Learning (CCASL) in which the Mensos are now active volunteers.
After graduation, both young men plan to become two sides of the same coin. Simeon wants to attend medical school to become a doctor and work for Doctors Without Borders. Simon's goal is to attend law school, specializing in medical law, so that he can challenge the Liberian government to build more hospitals. Their undivided effort will surely be part of the cure for better health care in Liberia.
Academics
Service & Community Impact
Global Impact
School of Health Sciences
Human Physiology