Unconditional: A foundation of health
Meet Mara Hazeltine.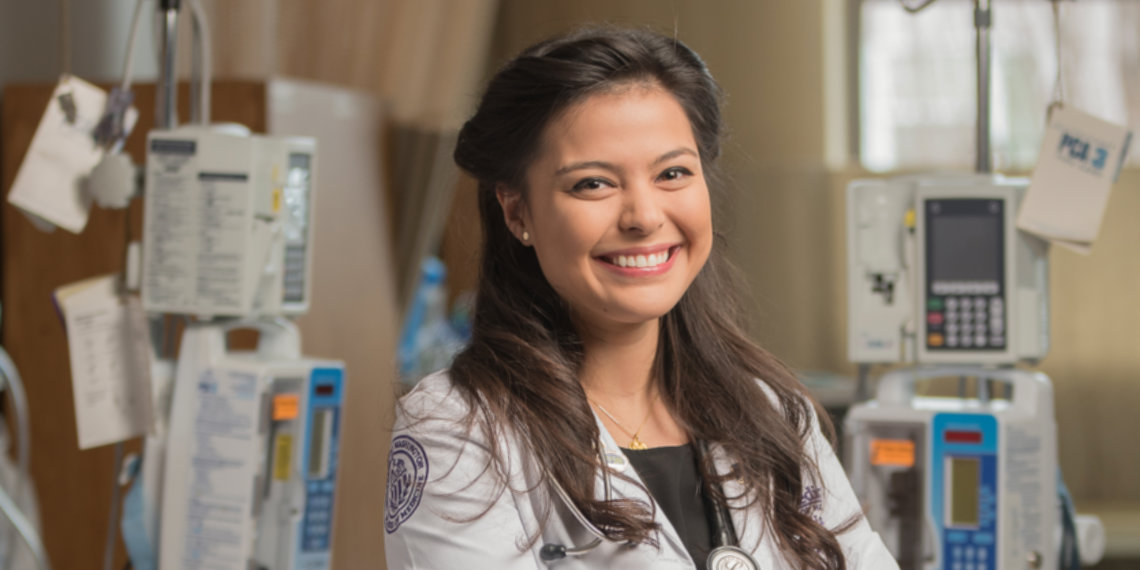 Medical partnership creating leaders in health care.
Mara Hazeltine has a passion for health care and the populations she serves.
A mother's career as a nurse and a father's health issues made Mara Hazeltine intimately familiar with the inner workings of health care at a young age. After high school, she decided to journey away from her hometown of Spokane and pursue a bachelor's degree in Psychology at the University of Washington.
Before beginning medical school, Mara hoped to understand the populations she would be serving. Inspired by solving the social determinants of health, she joined Teach for America and spent two years teaching in Colorado Springs, CO. As a middle school math teacher, she saw kids come to school with broken bones or chronic coughs, unable to learn without access to health care. She began to understand that health was foundational to education and wanted to do her part to make a difference in communities like the one where she taught.
With her plan to continue studying medicine reaffirmed, Mara enrolled in medical school through the UW School of Medicine - Gonzaga Regional Health Partnership. She was grateful for the chance to return to her hometown of Spokane to be near family, to be a part of the community at Gonzaga University, and to ultimately fulfill her goal of working with underserved populations.
Now, Mara is in her second year of med school, President of the UW Medical Student Association and founder of UW Med for Ed, a program working with at-risk youth in local schools to encourage high academic achievement and pique their interest in health sciences.
Following medical school, Mara plans to go into family medicine and be a lifelong resource for health and education for the families she serves.
Academics
Service & Community Impact
Regional Health Partnership