The Love of Sister Laura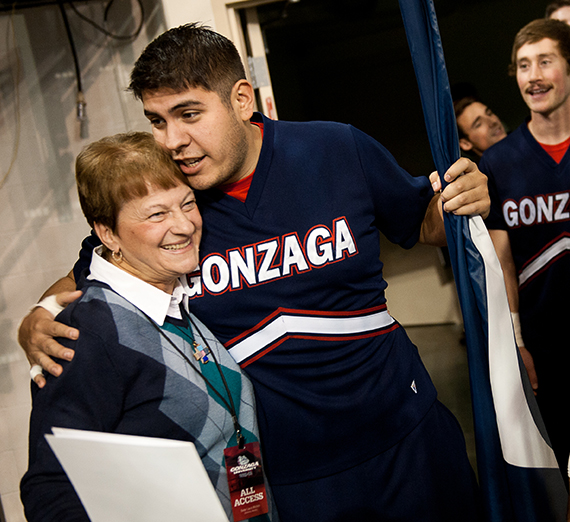 ---
Sister Laura Michels, 76, was a beacon of goodwill and spiritual illuminance on Gonzaga's campus for most of the past 30 years. While she died Feb. 7 from complications related to a series of benign brain tumors stretching over several years, her presence is still alive and well on campus.
"She showed the face of God to everyone she met," says assistant vice president for Mission and Ministry Michelle Wheatley, Sr. Laura's boss, colleague and friend for many years. "She would recognize when someone needed a little boost. She lifted people up. She was also funny and sassy. Every once in a while she'd drop an edgy or scandalous narrative into the conversation."
Her care for every soul she met was unmatched. Even as she faced her impending death, she was the brightest light on campus and in her community of Holy Names sisters.
"She trusted God like nobody I know," says Father Pat Lee, S.J., vice president for Mission and Ministry, and a friend for the past 40 years. "How she approached her medical challenges was extraordinary. She was so peaceful. She was filled with light and joy right up to the end."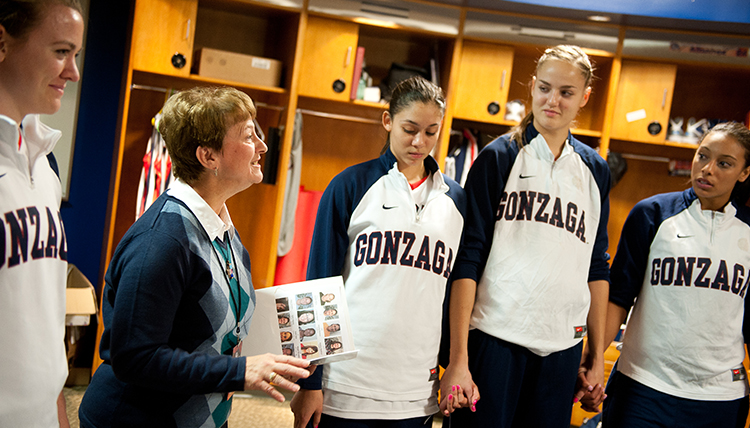 Sr. Laura was a chaplain for Welch and Lincoln Halls, for both the baseball and women's basketball teams, and for years chaplain and coordinator of liturgies and retreats in UMin.
"Sister Laura was at her best when she was with students – be that at a baseball or basketball game, in the University Chapel or in the office of University Ministry. Whenever she was around students her eyes lit up, her smile widened and she radiated her delight in them. I think that's why they loved her so much," says colleague Father Brad Reynolds, S.J., associate director of University Ministry.
A snappy dresser with a strong appreciation for her "bitchin' boots," Sr. Laura loved her time with her "boys and girls" on the baseball and women's basketball teams. She'd prepare a message, poem and prayer for presentation before every game, and even create a rap as a special incentive to accomplish something more.
"To say her presence was significant would be gross understatement," says baseball coach Mark Machtolf. "Everybody loved her; she brought energy and a smile."
Sr. Laura grew up in the Spokane Valley, and entered the Sisters of the Holy Names of Jesus and Mary after high school. She served as an elementary school teacher in Seattle, Everett and Bellevue, before coming to Gonzaga in 1986.
- By Dale Goodwin ('86)