Scholarship Allows Soule to Study in Ghana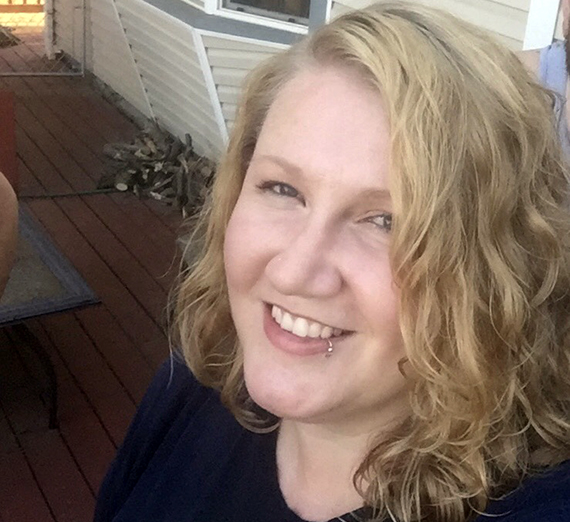 ---
SPOKANE, Wash. – Wrane Soule, a Gonzaga University psychology major who began studies at the University of Ghana this month, is one of 1,000 undergraduate American students selected to receive the Benjamin A. Gilman International Scholarship.
Gilman Scholars receive up to $5,000 to apply toward their study abroad experience with additional funding available for the study of a critical language overseas. The Gilman scholarship program, sponsored by the U.S. Department of State's Bureau of Educational and Cultural Affairs, supports American undergraduate students to study or intern abroad.
Soule, 37, who is parenting three daughters with her spouse, did not initially pursue study abroad opportunities when she transferred to Gonzaga last spring as a junior.
"I just thought that study abroad opportunities were not for me," she said. "However, I couldn't shake the thought and began to work toward the goal of experiencing another culture through Gonzaga's Study Abroad program."
While in Ghana, Soule will take courses in psychology and some related to Ghana's culture. In order to become an alumna of the scholarship program, Soule will also complete a follow-on service project titled "Gilman Sent Me to Ghana." The digital campaign will include a weekly video blog and Snapchats.
Additionally, Soule will work with Vinai Norasakkunkit, associate professor of psychology, on a data collection project for the purpose of cross-cultural analysis. The two will look at the differences in interpersonal relationships across cultures as they are manifested through social media. Soule will collect questionnaire data from University of Ghana students this spring and work on her cross-cultural comparison at Gonzaga in the fall of 2018. Apart from her research, Soule will also explore volunteer opportunities with children and animals in the region.
"I am overwhelmed and so incredibly grateful for the opportunities that Gonzaga and the Gilman Scholarship are providing me. I am a first-generation college student and was never encouraged to graduate from high school or go to college," Soule added. "Showing my children that you can make your education a priority, even if it is later in life, is a gift I could never repay."
The Gilman Scholarship program is named for retired New York Congressman Benjamin A. Gilman and established by the International Academic Opportunity Act of 2000. Rep. Gilman served for 30 years in the U.S. House of Representatives.