Get Your 2019 Gonzaga Donor Calendar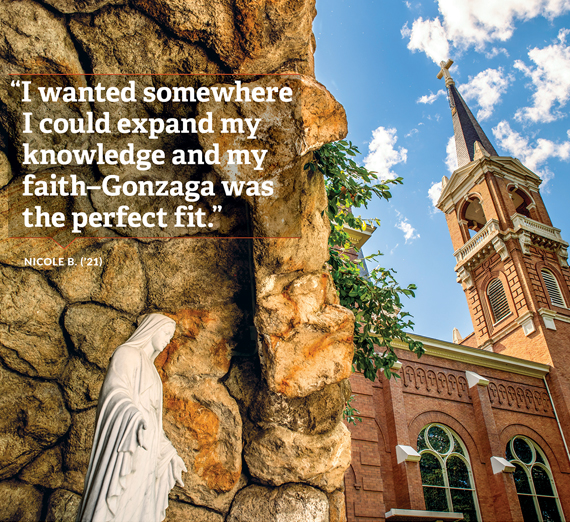 ---
Your gifts make a big difference for Gonzaga students.
GU is sending 2019 calendars to those who give $100 or more as a way to say "thank you" for your critical support.
This year, each calendar features images from around campus along with words of gratitude from students who have benefited from donor-funded scholarships. Each month will serve as a reminder of the impact your generosity has on the service-minded leaders of tomorrow.
Supplies are limited, so make your gift today to ensure you get your calendar before the New Year.