Election Coverage: Zags in Office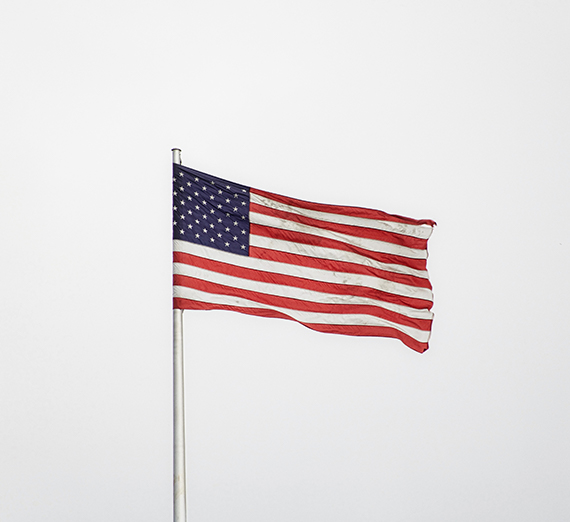 ---
Election season has come to a close and we congratulate our Gonzaga Law alumni who were elected to new offices or retained their seats. Here are just some of our great alumni who emerged victorious in their recent elections. Congratulations to all alumni who ran for office and participated in the democratic process.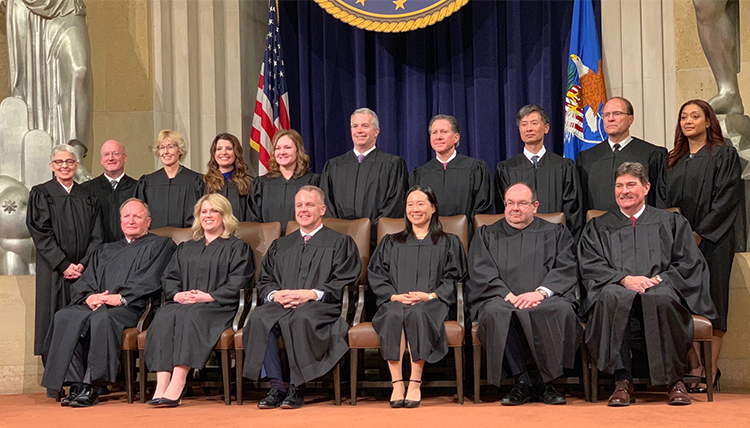 Two of our alumni recently became US Immigration Law Judges. Photo featuring Ann McDermott ('02) (back row third from left) and Scott Gambill ('99) (back row second from right).
Leon Francis ('96)
Francis was sworn in as an immigration judge with the Executive Office for Immigration Review in August 2018. Francis is a member of EOIR's Los Angeles Immigration Court and has been hearing cases since October 2018. Before his swearing in, Francis was a judge advocate with the U.S. Marine Corps from 1996-2018.
Scott Gambill ('99)
Gambill was elected to the San Francisco Immigration Court bench. This is not Gambill's first position in public service. After graduation from Gonzaga Law, he worked for Columbia Legal Services as a staff attorney for five years and then with the Northwest Justice Project for four years. Most recently, he served as an assistant chief counsel with the Office of the Chief Counsel with Immigration and Customs Enforcement in San Francisco from 2008-2018.
Cecily Hazelrigg-Hernandez ('05)
Hazelrigg-Hernandez has won the race for a seat on the Washington Court of Appeals, Division 1. Before her win, Hazelrigg-Hernandez served as a deputy public defender for Skagit County. She also taught American cultural studies at Western Washington University and volunteered her time to work with local jail leadership in Skagit County to develop policies around ICE detainers and incarcerated persons. She is also active in community outreach around the right to counsel and volunteering at free legal clinics.
Jeff Holy ('89)
Holy retained his seat as senator for Washington State's 6th District. Of his six years' experience as the 6th District's senator, Holy says that, "I'm on my third term in the House and I think I've just achieved journeyman status." When he decided to attend Gonzaga Law, Holy had to find a job that would allow him the time, and money, to go to law school. He found such a spot on the Spokane Police Department's graveyard shift. After graduation, he continued with the SPD as a detective for the rest of his career before entering politics. Washington's 6th Senatorial District encompasses Cheney, Airway Heights, Medical Lake and western portions of Spokane.
Patrick T. Johnson ('98)
Johnson won his race for a seat as a Spokane County District Court Judge. Since 1998, he has served Spokane as a deputy prosecuting attorney working his way from misdemeanors to felonies. He has also served as a major in the U.S. Army Reserves Judge Advocate General's Corp for the last 17 years.
Kristin Luis ('94)
Luis won the race for Justice of the Peace in Carson City, NV. She currently worked as the assistant district attorney with the Carson City District Attorney's Office and will be sworn in in January 2019. As a member of the Carson City DA's Office, he worked as a civil deputy and in juvenile court before moving up to the assistant district attorney spot in 2015.
Ann McDermott ('02)
McDermott was also appointed to begin hearing cases as a judge with the Las Vegas Immigration Court. After graduating from Gonzaga Law, McDermott worked in private practice until 2005 and then transitioned to public service as a deputy attorney for injured workers for the State of Nevada. From 2007-2009, she served as the head administrator for the Real Estate Division of the State of Nevada. In 2009, she joined the Nevada Attorney General's Office where she worked as senior deputy attorney general, chief deputy attorney general, and litigation bureau chief until her appointment to the bench.
Peter Nault ('79)
Peter Nault retained his seat as a district court judge for the Northeast Division of King County in an uncontested election. Before becoming a member of the judiciary, Nault served as a deputy prosecuting attorney, worked in private practice, and sat as an administrative law judge for Bothell, Duvall, Issaquah, Mercer Island, and Redmond.
Annie Pelletier Hightower ('07)
Hightower was elected to a seat on the College of Western Idaho Board of Trustees. She's currently working at the Idaho Coalition Against Sexual & Domestic Violence as director of Law & Policy and is the former Title IX director at Boise State University. She's also working on a Ph.D. in Public Policy and Administration at Boise State.
Mike Pellicciotti ('04)
Pelliciotti defeated Linda Kochmar to retain his seat in the Washington State House of Representatives for District 30a. Before he entered politics, Pelliciotti served as a King County deputy prosecuting attorney for over a decade. In his role as prosecutor, he focused on fighting elder abuse and government waste. He has served as chair of the Washington Equal Justice Coalition, which advocates for those denied access to justice, including veterans denied benefits. He also has served with the Federal Way Human Services Commission where he led legislation that expanded vocational training for those in between jobs. His district includes Algona, Auburn, Des Moines, Federal Way, Milton and Pacific in Southern King County.
Lindsey Schromen-Wawrin ('13)
Schromen-Wawrin was sworn into the Port Angeles City Council in January 2018 after winning his race last November. Before attending Gonzaga Law, Schromen-Wawrin worked as a field science educator for over seven years-one of which was with AmeriCorps. After graduation, Schromen-Wawrin returned to his hometown Port Angeles and focused his practice on the constitutional law issues of government authority and accountability.
Michelle "Shelley" Szambelan ('91)
Szambelan retained her seat on the Spokane Superior Court. Szambelan was appointed to the Municipal Court bench in 2008 and ran unopposed for the Municipal Court position in 2009, 2013 and 2017. In 2014, she was promoted to presiding judge of the court. In February 2018, Washington Governor Jay Inslee appointed Szambelan to the Spokane Superior Court. Before she joined the bench, she practiced with Phillabaum, Ledlin, Matthews & Gaffney-Brown in Spokane and the Spokane City Prosecutor's Office.
Mindy Walker ('06)
Walker is leading the race for the Jefferson County District Court Judge. Walker works in private practice and was named Woman of the Year by the Olympia Peninsula chapter of Washington Women Lawyers. She also maintains an active interest in international humanitarian work.