Coming and Going: For Innovation and Immersion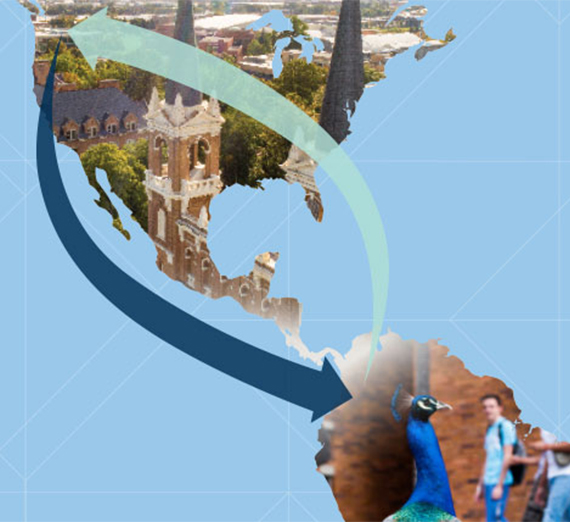 ---
For well over a decade, Gonzaga has been developing its partnership with Pontifica Universidad Javeriana, a fellow Jesuit institution in Colombia, with campuses in Bogota and Cali. There is a robust range of exchanges with colleagues and programs between the two universities, and several Gonzaga faculty members have enjoyed serving as visiting faculty members in Colombia, teaching courses in business, English, education, leadership and communication. One example of the universities' collaboration is an experiential-learning course on Communication and Community Development, which was a finalist for the international Paul Fortier Prize for innovative pedagogy. Taught by Gonzaga professors Pavel Shlossberg and Katey Roden, the course is now in its fourth year and continuing to draw interest from graduate students at both universities. Following are the reflections of two students: a Gonzaga graduate student who participated in a course at Javeriana, and a Javeriana student who participated in a Gonzaga on-campus program.
Maria Jose Gutierez
Javeriana University
Mastering the Family Business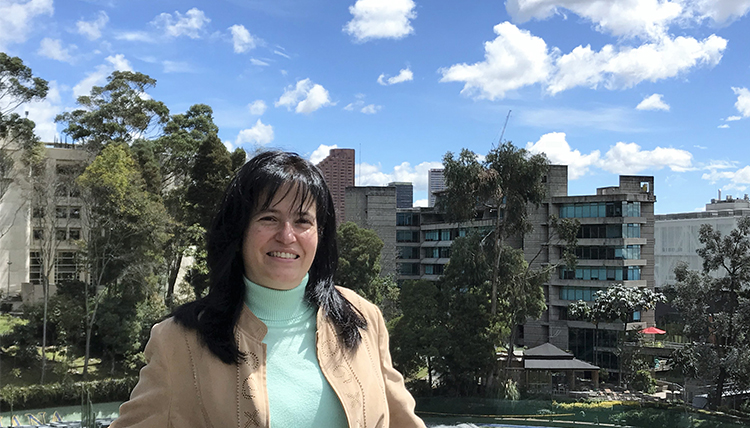 My family has been in the real estate business since 1974, and fortunately for me, I had the chance to join the business and work alongside many relatives, including my grandmother, parents, siblings, aunts and uncles.
When I realized that my calling was to take the family business to the next level, I decided to develop my leadership skills by pursuing my M.B.A. in 2017. As part of Javeriana's M.B.A. program, I participated in a study abroad immersion through Gonzaga University's School of Leadership Studies in April 2018.
I was thrilled, because this meant both learning about leadership and studying in the U.S.A., a dream come true! The Innovative Leadership course taught by Joe Albert and Rachelle Strawther touched on culture, innovation, emotional intelligence and servant leadership. This combination of topics was very insightful. I had no idea that there was a servant leader in me! It also helped me come to understand why I had experienced culture clashes in the past with a group of real estate colleagues who became business partners. I now have new skills to start working with them again in a very ambitious project.
The course included company visits and leadership interviews at Boeing, Amazon, Starbucks, Seattle's World Famous Fish Market, Delta Dental, Seven2, Kaiser Aluminum, Northwest Farm Credit Services, and STCU. I consider this to be the best way to learn: experiencing how classroom lessons apply to the workplace.
I felt at home at Gonzaga and want to thank everyone there for this life-changing experience that will live in me for the years to come.
Linda Hobrock
Gonzaga University
The Transformative Nature of Study Abroad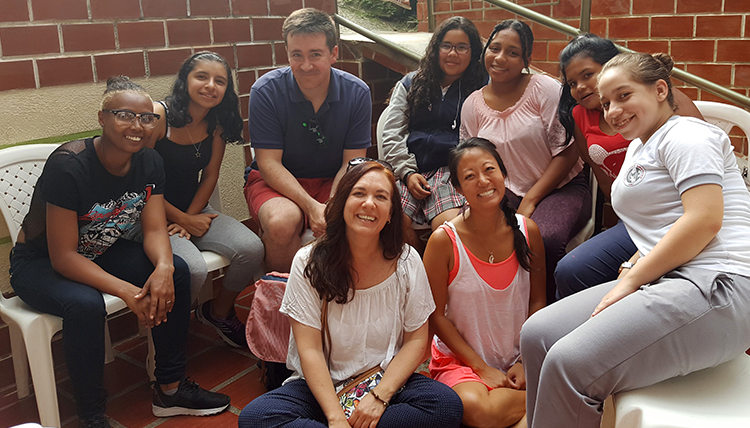 In 2017 and 2018, I participated in GU's study-abroad program in Cali, Colombia, where there is a partnership with Pontifica Universidad Javeriana. A major focus is community development, specifically with organizations who produce citizens' media (e.g., radio programs) for and with marginalized populations, particularly displaced people who moved to Cali to escape politically motivated violence in rural areas. Both trips were far more personal than I ever anticipated. I had kind of lost track of myself, moving along with the slow current of my life. The choices I made were rarely life-altering, but they consistently put distance between who I was and who I wanted to be. Working with people who participate in organizations that connect and empower others in their own communities was enlightening.
I reached a place of reflection that would have been hard to find if Communication and Community Development (COML 572) had been a traditional course. Some things have to hit all the senses before they can be absorbed by the heart and mind. Seeing a place from as many perspectives as possible must be done in person. Traveling around Cali helped me understand the academic texts we'd read to prepare for the immersion. It also made texts I had read for other courses snap unexpectedly into focus as my perspective about the world and my place in it shifted.
Being involved with the same organizations over two summers provided me a broad perspective of the impact of politics, socioeconomic stratification, marginalization and diversity on the people with whom we worked. I gained insights about the construction of culture and community that I could not have learned elsewhere. I hope other students seize the opportunity to do the same.
Ultimately, study abroad helped me slow down enough to consider the available paths forward and define some important personal and academic goals. I entered the course thinking I would finish my M.A. and continue on my current career path. I left knowing I would pursue a Ph.D., hopefully performing research that lends itself to social justice applications. For me, in the most practical sense possible, the experience was transformative.
Check out the options for graduate-level study abroad opportunities at gonzaga.edu.