Internship Season is Upon Us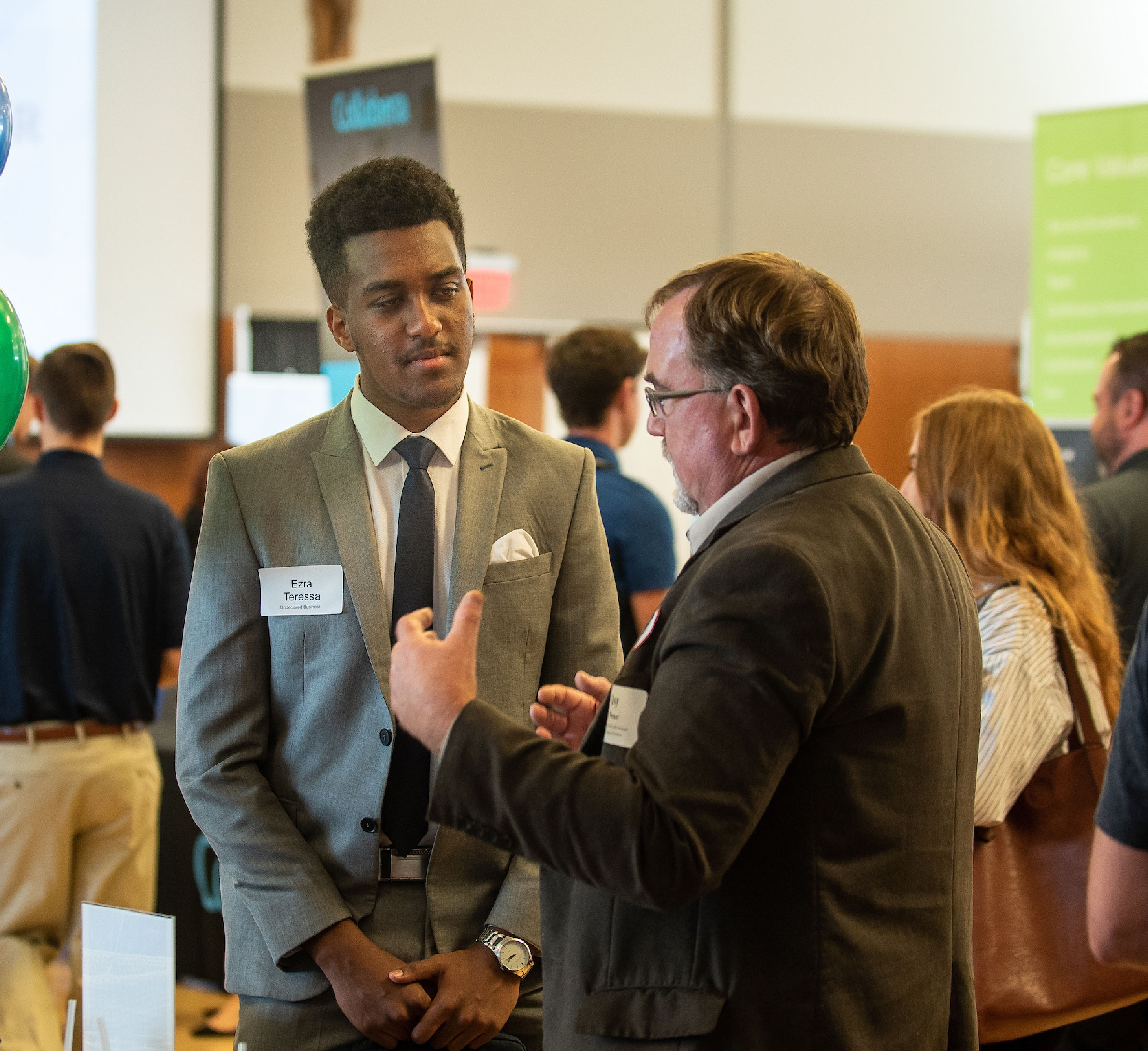 ---
Career & Professional Development
SPOKANE, Wash. — Career & Professional Development at Gonzaga University makes a concerted effort to support students in finding and excelling in internship opportunities during their time in school. Services ranging from the Internship 101 workshop, career counseling appointments, career and internship fairs, and our cohort internship programs are all aimed at ensuring students have the opportunity to apply what they learn in the classroom towards their individual career goals.
Some of the programming offered:
Internship 101
A twice-weekly workshop hosted by Michael Gerety, Manager of Career Education & Experiential Engagement that focuses on the search and preparation process for internships. Topics include: career exploration, how to create an internship search/networking plan, utilizing CPD resources to find internships, and best practices for excelling in your internships.
Career & Internship Fairs
Every year, Career & Professional Development hosts 3 on campus and 3 off campus career and internship fairs, which provide students with direct access to well over 200 employers, of which many are recruiting interns.
One-on-One Career Counseling
If after attending Internship 101 a student needs additional assistance in their internship search process, they can schedule one-on-one appointments with our staff for help with putting together a search plan, working on networking and interviewing skills, and revising/improving their documents and portfolios.
Cohort Internship Programs
Cohort internships are programs designed with specific visions and goals in mind, ensuring that students have positive internship experience, with many opportunities to apply their skills and knowledge in the workplace. Gonzaga currently sponsors two internship programs:
Summer in Williston Internship Program

Every year, 15-20 students spend the summer in Williston, ND, interning at businesses and organizations ranging from civil/mechanical engineering, sport management, public administration, higher education, marketing, biological field research, and much more. Housing is provided at no cost to the student at Williston State College, and all internship positions are paid. Applications open every spring for summer positions.

Service Internship Grant Program (pilot for 2018-2019 academic year)

Many students at Gonzaga University desire to participate in internships in the nonprofit sector or service organizations. Due to their own financial need and the frequent lack of funding for internships in these organizations, many students forgo these types of opportunities in favor of more traditional summer work or less career-relevant paid internships.

The Career & Professional Development Service Internship Grant Program will annually provide stipends for students participating in unpaid internships in the nonprofit or service sectors during the spring semester.

Applications will open last week of October, close during finals week, and three students will be selected for stipends by committee before Spring Semester 2019.
If you have questions about internships or would like to learn more about how Career & Professional Development supports students in their internship processes, please contact Michael Gerety, Manager of Career Education & Experiential Engagement at gerety@gonzaga.edu.