You Make Gonzaga Shine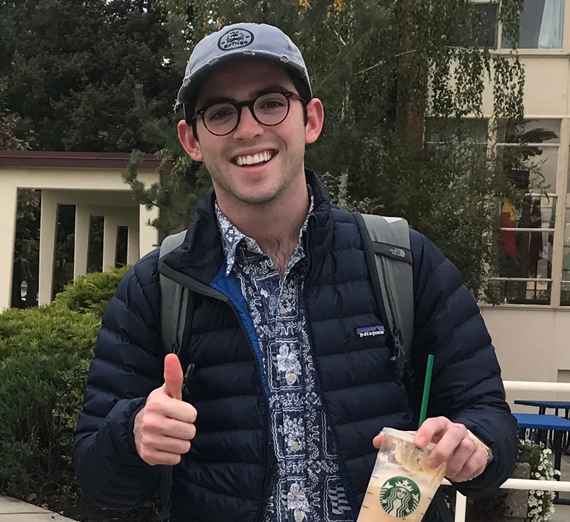 ---
Gonzaga students are a grateful bunch, especially when it comes to the people who make the GU experience possible. Every student on campus is in some way touched by donor generosity, and during the month of November, we're sharing their #ZaGratitude on the @GU_Giving Twitter and @gonzagagiving Instagram accounts. Here are a few examples of what you've made possible that our students are thankful for: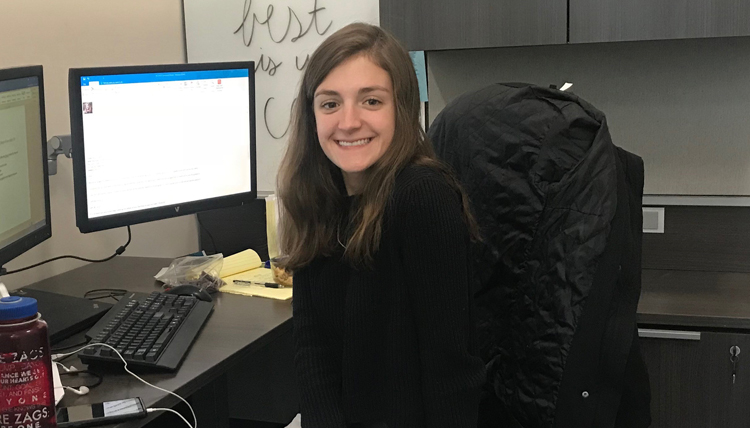 Kinzie shared, ""I am grateful for a lot of things. Mostly, the adults (faculty, staff, and professors) that are willing and open to being connected with students."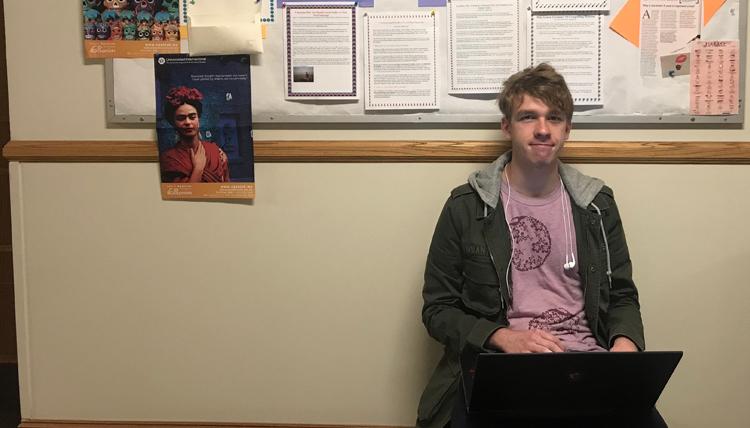 When we caught up with Finnian, he said, "I love how easy it is to make friends with new people. GU is a great community."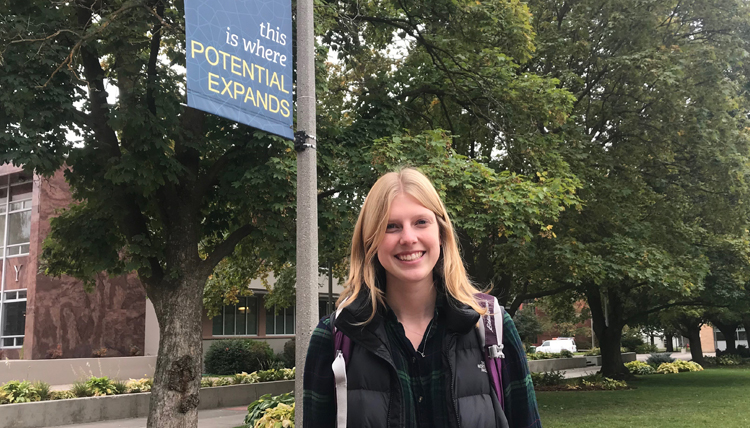 Elaine stopped between classes to say, "I am grateful for how many positive and happy people are on campus at all times, GO ZAGS!"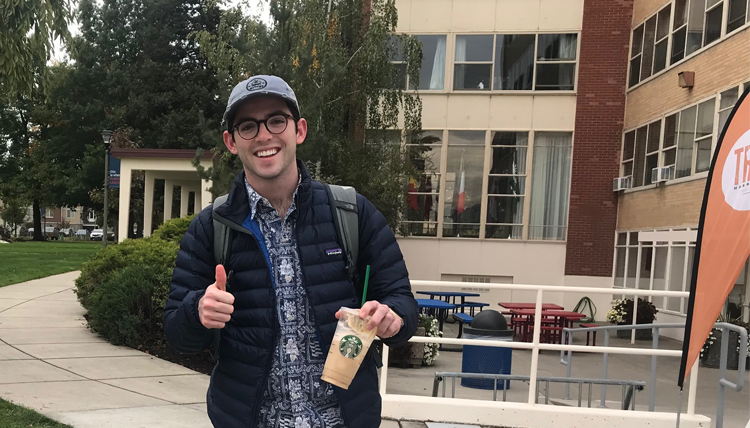 On a cloudy afternoon Daniel said," I am grateful that even on the darkest days, like today, the people here make Gonzaga shine."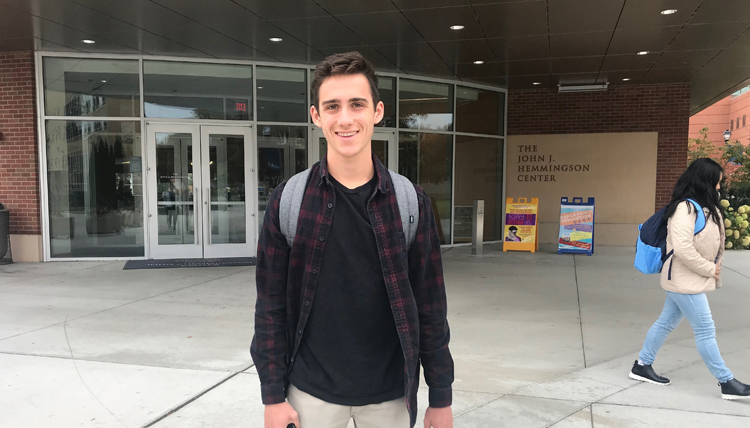 Luke was eager to share, "I am grateful for the people and friends that I have met here. I feel recognized by all of my teachers, and I think that is due to the close relationships we foster on campus."
If you would like to join the alumni, families, friends, fans, faculty and staff who make Gonzaga the great place it is, make your gift today!