Bonni Dichone: Math Professor by Day, Artist by Night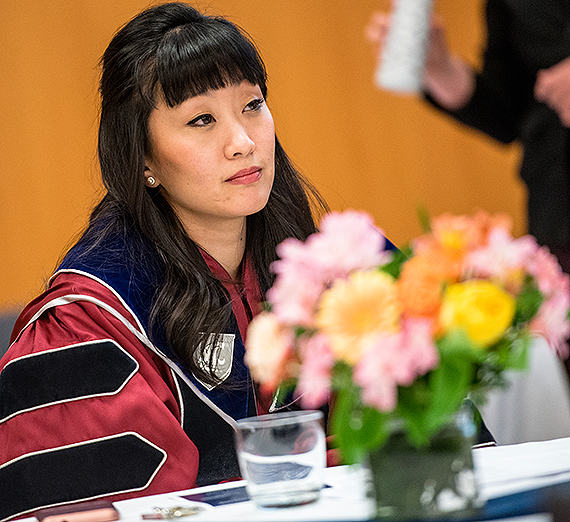 ---
(Above) Professor Bonni Dichone delivered the keynote address at the Academic Honors Convocation April 24 at the Hemmingson Center Ballroom.
By Matthew Kincanon ('19)
Gonzaga News Service
SPOKANE, Wash. — By day, Bonni Dichone, Ph.D., is an associate professor of mathematics at Gonzaga University. When the sun goes down, however, Dichone the artist comes out to perform for Spokane in dance, acting and music.

"Dancing is one of those things that I just kind of make work," Dichone said, adding that she follows a work-hard, play-hard philosophy with respect to art — but also loves teaching math.
A self-proclaimed "geek by day and artist by night," Dichone has found the best of all worlds with the heart of a dancer and mind of a scholar.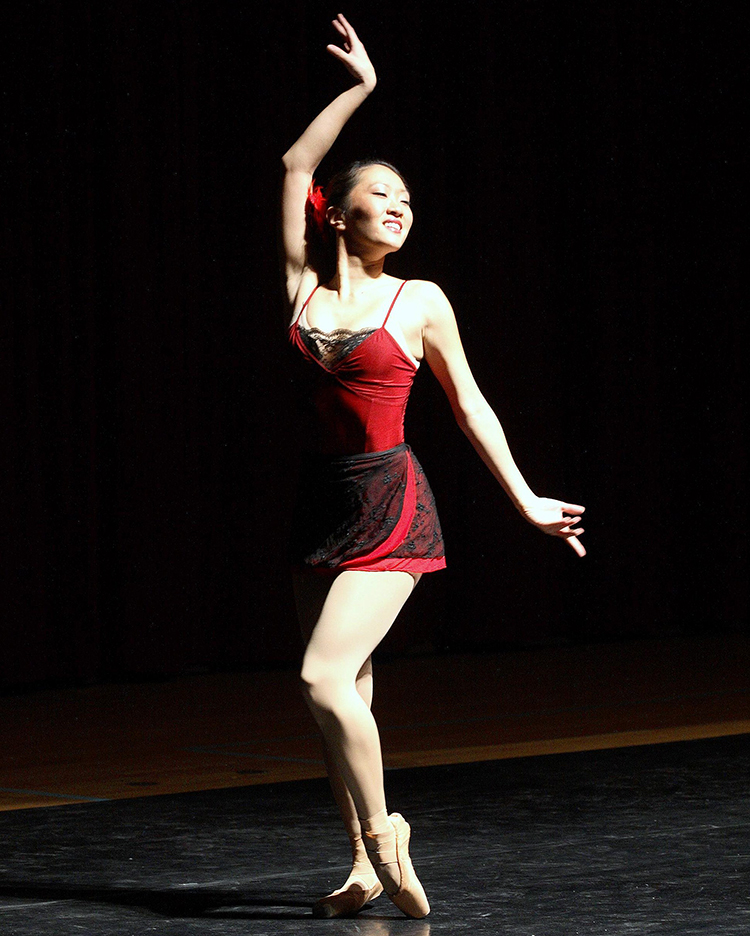 "I'm not just a nerd sitting doing calculations all day. I'm excited to do that, but I'm also excited to leave work and choreograph a piece or work with dance students on a totally opposite spectrum," she said. "I get to do it all, which makes me really happy and very fortunate too."
Dichone's love for the arts could be traced back to her mother who was a dancer and musician when she was younger and surrounded Dichone with classical influence.
"She never forced it on me, but she always had classical music playing. She showed me all the classic musicals growing up, so I think it was just a natural thing for me to want to do," Dichone said.
Before becoming a teacher, Dichone started her career path as a ballerina and was making her way to becoming a professional before falling down a flight of stairs and injuring the right side of her body when she was 17. The accident forced her to quit dancing, temporarily.
As a first-year student at Whitworth University, Dichone met Suzanne Ostersmith, now an assistant professor of theatre and dance at Gonzaga, who was the director of Whitworth's dance program at the time. Ostersmith introduced Dichone to musical theatre. Dichone, who hasn't recovered completely from the injury, leaped into dancing again. She stayed at Whitworth for a semester before transferring to Eastern Washington University where she earned her bachelor's and master's degrees in math.
"Later on, when I went for my Ph.D. in mathematics at Washington State University, there was this small contemporary ballet company in Pullman and so I started dancing again," Dichone said. "And it was nice because I was able to come back to ballet and classical dance and perform and still get that out of my system."
She currently teaches dance, ballet and musical theatre at Artistry in Motion Dance and Performing Arts Studio in Spokane.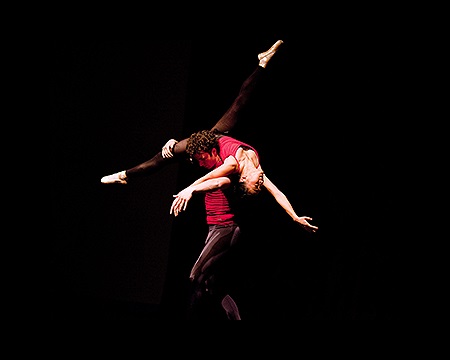 Besides ballet dancing for more than 30 years, Dichone has had extensive training in many dance forms, including pointe, contemporary ballet, Latin, swing and musical theatre jazz, among others. In addition, she performs as an actress and musician and has appeared in both musical theatre and film.
As an actress, she has appeared in local musical theatre productions including "The Sound of Music," "CATS," "Beauty and the Beast," "The King and I," "Peter Pan," "Mary Poppins," among others. Her credits include short films such as "Angel and the Bear" (2017), "He Sat on a Wall" (2017) and "Recursion" (2018).
She's been playing classical piano for 30 years and was the accompanist for the sold-out "A Christmas Cabaret with Mark Cotter" at the Coeur d'Alene Resort that featured Jack Bannon and was produced by Ellen Travolta.
While math and dance may appear to be quite different, Dichone believes the disciplines are similar in many ways.
"I think, subconsciously, math and dancing are related, especially ballet as it is a very structured dance form. There's a lot of patterns and repetition to it, which is often true of mathematics as well," she said.
Whether teaching math or pursing the performing arts, the common denominator is passion, she says.
"If I want to do something or include it in my life then I go at it with everything I've got."