"The Leadership Challenge" Authors Draw Hundreds to Lecture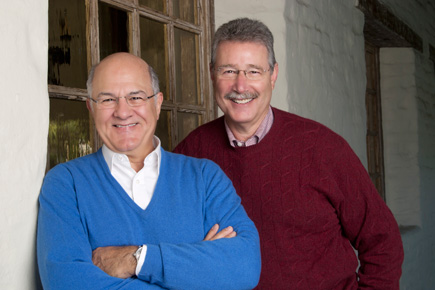 ---
Though the School of Leadership Studies was only founded earlier this year, Gonzaga has been teaching leadership since its first days, even including leadership and service in the university mission. Every student that earns a degree from the Department of Organizational Leadership has read Kouzes and Posner's work, and hearing from the authors directly was special. Several attendees arrived clutching books they had used in the program, and waited anxiously for autographs following the interactive presentation, titled "The Future of Leadership." The presentation described 6 truths of leadership, and the skills one must seek to have in order to be an effective leader.
Earlier in the day, Kouzes and Posner hosted a private virtual chat with students and alumni from the online leadership programs. Students from around the U.S. took the opportunity to talk to the authors directly about their four decades of work together. Together, the men have co-authored more than a dozen books. The Leadership Challenge has sold more than 2 million copies worldwide and is available in more than 22 languages.
The next School of Leadership Speaker Series event will be held April 26, 2019.