Greater Gonzaga Guild Presents 'Why Our Tech-Driven World Needs the Humanities'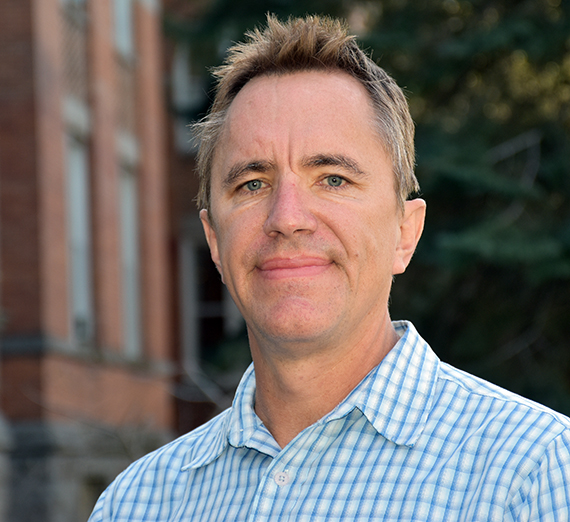 ---
SPOKANE, Wash. — Kirk Besmer, Gonzaga University professor of philosophy and the Arnold Chair, will discuss "Why Our Tech-Driven World Needs the Humanities" at the Greater Gonzaga Guild lecture series event at 10:30 a.m., Tuesday, Oct. 23 in the Herak Club Room, McCarthey Athletic Center. The lecture is free and open to the public.

Besmer's lecture explores how liberal arts-based perspectives help us better understand the impact of technology on society. Most attempts to capture the effects of technology on society begin from quantitative analyses, he says, such as how many hours a day we spend in front of screens, or the prevalence of social media use among teenagers. While these analyses can be immensely useful, by themselves, they fail to capture important qualitative aspects of technologies on our lives.

Besmer will argue that a humanities-based approach is essential to capture the broader implications of technology on society today.

Besmer has been a professor at Gonzaga since 2003. He was appointed the Alphonse A. and Geraldine F. Arnold Distinguished Professor for 2018-2021 earlier this semester. He holds a Ph.D. from the University of Notre Dame.

The Greater Gonzaga Guild is dedicated to raising awareness of Gonzaga's scholarly and cultural contributions to the region. The Guild, which sponsors six public lectures each year, is open to all people interested in learning. The Oct. 23 program begins with a networking coffee social at 10 a.m.

For more information, please contact Mary Joan Hahn in public and community relations, at (509) 313-6095.