Scrubs & Steins: A day in the life of one nursing student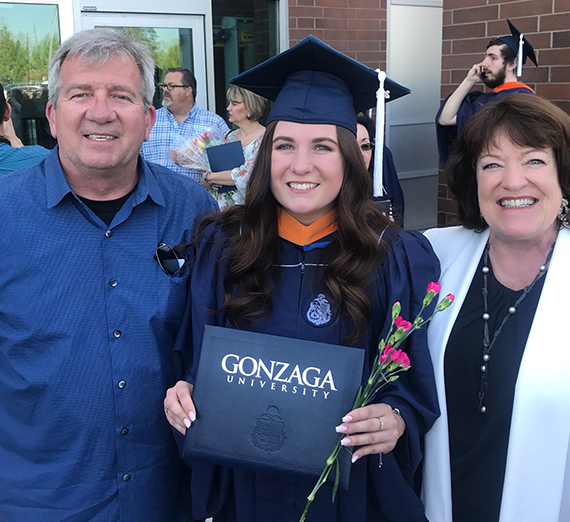 ---
By Madelyn Healy ('19)
Melissa Keenan ('18) has already walked across the stage to receive her nursing diploma. Twice. The first was in her dad's arms in a homemade cap and gown when she was less than a year old. Mr. Keenan had changed careers after serving as a mechanic in the Navy and graduated with a BSN from Oregon Health and Science Institute. Twenty years later, Melissa donned a cap and gown again to receive her diploma from Gonzaga University.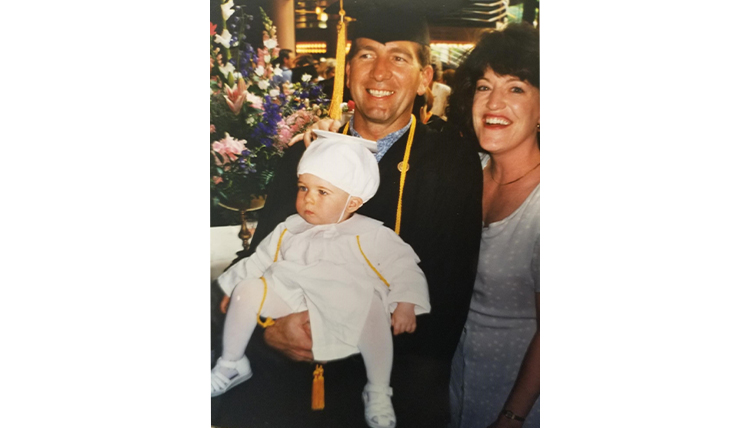 A nine-semester nursing student, Keenan will continue her studies until December when she will sit for the National Certification and Licensing Exam. In the meantime, however, she works 30 hours a week at No-Li brewery near campus while simultaneously participating in her nursing practicums – another 36-hour-a-week commitment. Keenan says that being a working student is nothing new to her. Other jobs while at Gonzaga have included working at the COG and managing at Qdoba, before transferring over to No-Li last year. Wrapping up her education this year, however, has been particularly challenging. Even finding time to go get groceries can be an undertaking, she laughs.
It can be a dichotomy, she explains, going from watching a patient pass away, then serving beer to patrons, all in the span of a few hours. But Keenan never wavered from her passion for nursing, however physically and emotionally draining it can be.
She recalls a touching story of a patient who had appeared stable but took an unexpected turn for the worst. Over a grueling five-hour span, her adrenaline was so high she barely ate or drank. When she finally sat down after the crisis had been averted, she had fresh faith in why she had chosen this vocation.
"I want to do this for the rest of my life, and I can. This is about to be my reality," she told her nursing supervisor.
Eventually, Keenan hopes to become a nurse anesthesiologist. But there is another more important goal: to work one shift with her father in the neuro intensive care unit before he retires.
Like the man who carried her across the graduation stage two decades ago, she aspires to care for patients' "mind, body and soul."

Learn more about Gonzaga's School of Nursing & Human Physiology.