Steve Forbes to Address 'How Capitalism Will Save Us' Feb. 7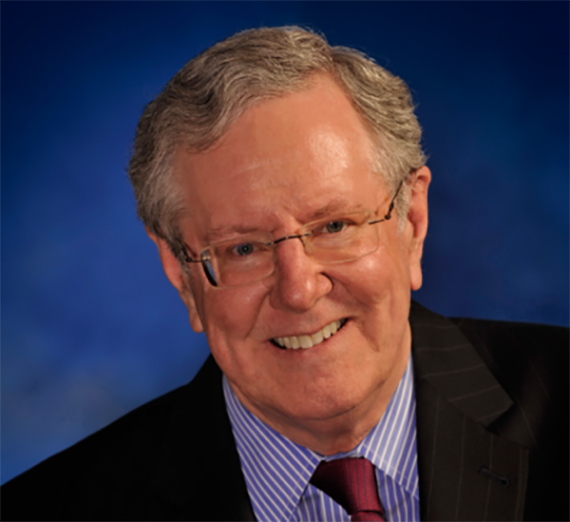 ---
SPOKANE, Wash. – Steve Forbes, chairman and editor-in-chief of Forbes Media, will discuss "How Capitalism Will Save Us" at 7 p.m., Wednesday, Feb. 7 in the Hemmingson Center Ballroom. A question-and answer session will follow. The event, sponsored by the Gonzaga University College Republicans, is free and open to the public. Tickets are required.
Tickets will be available for Gonzaga students, faculty and staff at the Hemmingson Center Welcome Desk beginning at 9 a.m. on Wednesday, Jan. 24. Remaining tickets will be released for the public at the Hemmingson Welcome Desk at 9 a.m., Monday, Jan. 29.
Forbes' company's flagship publication, Forbes, is the nation's leading business magazine with a circulation of more than 900,000; its website Forbes.com has more than 60 million unique visitors a month.
In addition to writing editorials, Forbes campaigned for the Republican nomination for president in 1996 and 2000 with a platform focused on a flat tax, medical saving accounts, a new Social Security system, parental choice of schools for their children, term limits and a strong national defense. He continues to promote this agenda.
In 1985, President Ronald Reagan named Forbes chairman of the bipartisan Board of International Broadcasting. In that role, he oversaw the operations of Radio Free Europe and Radio Liberty. Forbes was reappointed to this position by President George H. W. Bush and served until 1993.
Forbes is the author or co-author of several books about politics and the global economy, including "Reviving America: How Repealing Obamacare, Replacing the Tax Code and Reforming the Fed Will Restore Hope and Prosperity," co-authored by Elizabeth Ames (2015).