Counselor Education Celebrates 50 Years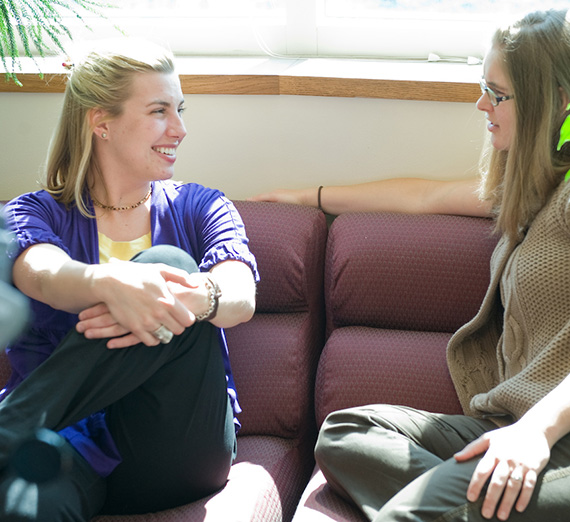 ---
In 1963, eight students entered the first counseling class in Child Guidance. Today, the Department of Counselor Education offers four master's degree programs that serve over 120 students in the U.S. and Canada.

Fifty years of dedication to the success of the program by faculty, supervisors, advisory boards, students, graduates, and the School of Education and University Administration have allowed the programs to evolve and thrive.

The framework for program development was guided by national accreditation standards that involved close examination of curriculum, increasing practicum and internship hours well above the State requirements, identifying areas for program changes, and revising degree titles. This focused program design resulted in accreditation in 2005 from Council for Accreditation of Counseling and Related Educational Programs (CACREP) for master's degrees in School Counseling and Clinical and Mental Health Counseling, and in 2012 for the newly introduced program in Marriage and Family Counseling.

The programs' strong foundation has contributed to the success of the candidates. Examples include: average test scores on the National Counseling Examination over the last three years exceeded the national and CACREP average; faculty and candidate collaborations have resulted in an increased number of accepted presentations at state, regional and national conferences; several publications co-authored with faculty; and over the last 12 years, 53 graduates received doctoral program admissions. Additionally, candidates in the programs provide invaluable service to a wide group of clients from diverse backgrounds. The candidates' practicum and internship hours serve schools, colleges, agencies, clinics, hospitals and treatment centers in the U.S. and Canada and each year they are responsible for more than 35,000 volunteer hours that lend support at 41 locations in the Spokane community and 16 locations in Canada.

Program success is also attributed to our doctoral faculty who are practitioners in their field. As service providers, they offer teaching examples from their counseling cases. Being taught by active practitioners has a long, rich legacy in the Department of Counselor Education and graduate students develop mature, professional counseling processes as a result.

In 1977, the Department goal was to meet students in the cities in which they reside, and the outreach resulted in the development of a Master of Counselling degree to serve working adults in remote communities in Canada. Full-time SOE faculty travel to Alberta and British Columbia reaching students who otherwise would not have the opportunity to continue higher education in their field. Candidates choose our program to connect with faculty face-to-face for teaching and advising and to increase the learning experience through interactions with their cohort. The connection to the University for the candidates is fully discovered during their five-week summer session which is their first visit to campus. The lifelong connection is clearly evident as nearly 90% of graduates travel back to Gonzaga with their families to receive their master's degree. The programs in Alberta and British Columbia are offered under the approval and consent respectively by the Ministry of Advanced Education.

We are extremely proud and grateful to the Department of Counselor Education for the longstanding partnerships contributions to communities, commitment to Mission and global engagement.