Tips for a Spring Transfer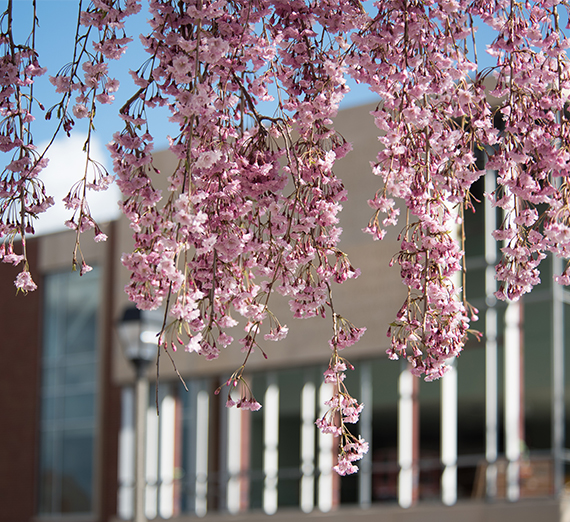 ---
The window of opportunity to submit a spring transfer application is much shorter than if you were applying for fall term so, for those of you considering a mid-year transfer, here are some quick tips that are sure to help you become a successful applicant!
1. Submit your application as soon as possible.
The spring transfer application becomes available August 1st and must be submitted by the November 15th deadline to be considered. Housing assignments and new student registration generally begin the first week of December so to state it simply: the sooner you submit and complete the application process, the better!
2. Know what documents are required to complete your application.
Submitting your common application only marks the first step in the admission process. The following documents are also required and must be submitted before we can evaluate your application for admission:
Transfer College Report: The College Report is a document supplied to you through the Common App and essentially verifies that you are in good standing at your current or most recent institution. This form must be completed by a college official with access to your student records so we recommend taking it to the Registrar's Office. You can access a PDF version of the College Report here.
Official College Transcripts: As a transfer student, you are required to submit an official transcript for each college you have attended. The most efficient (and preferred) way to deliver an official transcript is via electronic service (a secure, certified PDF). Contact the Registrar's Office at your college(s) for transcript delivery options.
Final High School Transcript and SAT/ACT Scores: These documents are only required for students who have earned less than 30 semester (or 45 quarter) credits at the time of application. Basically, if you have not completed one full year of college coursework, you can assume that this requirement applies to you. Students 24+ years old are not required to submit test scores but may be required to complete further college credit before transferring.
3. Check your email frequently for updates on your application status.
Once your Common Application has been received, we will keep you regularly informed of any documents needed to complete your application. You are encouraged to respond to these emails and keep us updated on your progress.
4. Complete a FAFSA or add Gonzaga's school code to your current FAFSA.
The FAFSA is a great opportunity to supplement the cost of attendance; it's a free application for federal student aid (grants, work study, student loans etc.) and it also provides Gonzaga with an opportunity to offer you institutional aid. You are encouraged to submit your FAFSA as early as October 1st and no later than April 1st for each academic year that you plan to enroll. Do not forget to add Gonzaga's school code: 003778.
5. Visit Gonzaga's campus.
Fall is a fantastic time to visit Gonzaga! Just hop online and Schedule a Visit; you can request a campus tour, a classroom visit and meet with a Transfer Admission Counselor.
6. Don't forget that there's a process that occurs after you have received your admission decision letter.
Once accepted to the University, you will receive the following information that will help you make an informed decision about your enrollment:
a. Financial Aid Award Letter (via email)
b. Transfer Credit Articulation Report (via email)
7. Be a Zag!
If you decide to enroll at Gonzaga, you will want to confirm your enrollment by paying the tuition and housing deposits by December 1st (or within two weeks of admission for those accepted after December 1st). Once we have received your tuition deposit, we will send you an email with instructions for connecting with your registration advisor who will help you set up your spring class schedule. You will also receive a new enrollment checklist and instructions for accessing your Zagmail (Gonzaga email) in the postal mail.