First Comes Love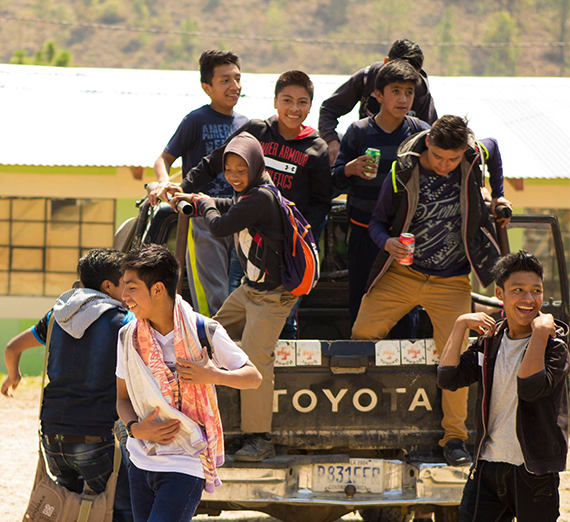 ---
By Megan Carroll ('18)
Angels in Disguise
Life begins at the ends of your comfort zone.

Reilly Dooris ('15) knows firsthand. He lives in accordance with this truth while serving some of Guatemala's poorest people; a philosophy introduced to him by his former Gonzaga professor and director of the Comprehensive Leadership Program, Josh Armstrong.

Dooris is the executive field director of First Things Foundation, a non-governmental organization began in 2012. Its coordinators work for two years as "angel investors" and advocates on behalf of poor entrepreneurs or change-makers – called Impresarios – with original ideas. As part of their term, coordinators spend 10 months immersing themselves in the culture and learning to speak the local language.

The foundation's model is similar to the Peace Corps: it only intervenes if invited by a country.

"The international development philosophy that we're trying to fight is that white people know everything, and we can just tell people what to do and what they need without knowing them," Dooris said.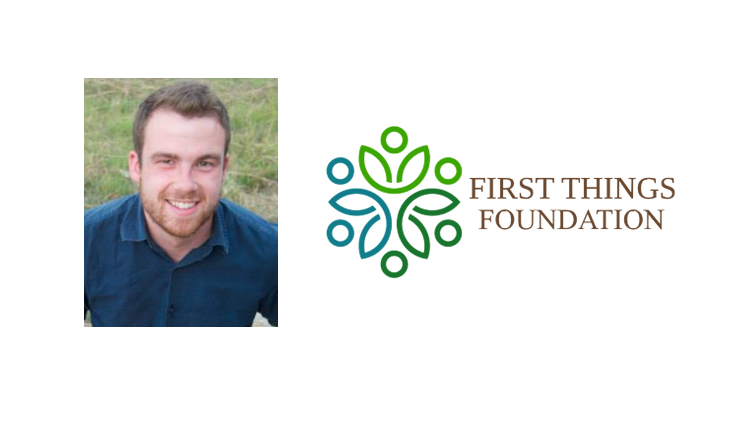 Dooris helps make a variety of Impresiario's dreams realities. One man aspires to create a local and international ecotourism business in the mountains besides his village, eight people are working to produce honey together and another woman is in the process of opening in a sign language school in her village, the first of its kind.

"We aren't necessarily assessing these businesses for high social impact," Dooris said. "The idea is that these people have enough passion to start a business and that's enough. Even a business is good enough to bring about social impact because it helps the economy and disposable income… It's the whole 'teach a man how to fish instead of give him a fish' idea."

Nearly a year-and-a-half of service has prepared Dooris to take on an administrative role after his term ends and assist at upcoming sites throughout the country and world. First Things will expand to Sierra Leone in West Africa in September, and Kentucky, the Bronx and the Georgia Republic in 2018.
Zag Spirit
The foundation attracts large numbers of post-grad Zags who volunteer their time and talents, including Gonzaga engineering graduate Daniel Padrnos ('17). He will work as a site coordinator in Sierra Leone, where he will likely act as a teacher and part-time carpenter at a village for disabled civil war victims.

"Gonzaga students have a certain spirit about them," Dooris said. "Zags are…open-minded and interested in other cultures. Most are super creative, and ready to be independent and try something different. Gonzaga invites people to seriously consider doing something like this."

Gonzaga's educational philosophies and Jesuit ethos are in large part responsible for Dooris's willingness to serve. His undergraduate career prepared him to explore the world, remain a person for others and continually better himself spiritually, mentally and physically, he said. During his time at Gonzaga, he participated in the Comprehensive Leadership Program, played in the drum line and studied abroad in Florence and Zambia. He attributes his travel bug to growing up in a military family.

After graduating with a degree in mechanical engineering and a minor in business administration, Dooris sold construction equipment in Denver and felt an emptiness when he returned home from work. He felt that he lacked purpose and this void drew him to a profession where he could better others' lives.

"The mindset I gained at Gonzaga of 'don't ever settle, keep trying and do your best' has carried me," he said.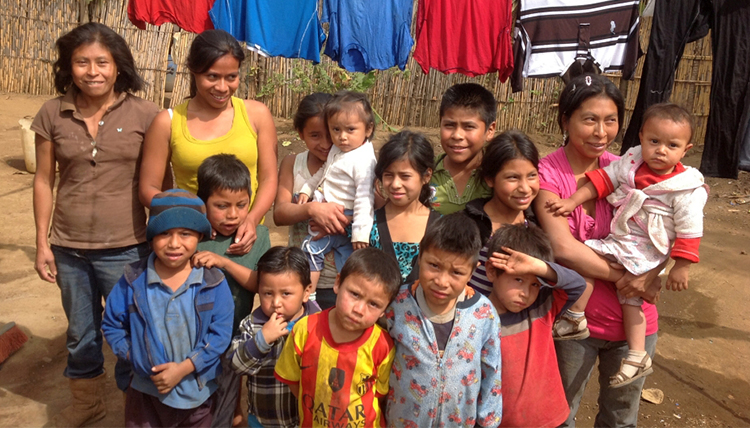 An Uphill Battle
Dooris's time in Guatemala, though rewarding, has come with its fair share of challenges. One his most significant obstacles thus far was learning how to handle embarrassment with grace.

"When you first enter a culture, you have no idea what's going on, which is the whole point of sitting back, listening and observing so you don't make a fool of yourself or do anything destructive," he said. "Oftentimes, when you don't understand the language, you know people are talking about you and you have no idea what they're saying. It's humbling when you're a complete minority."

Guilt often plagues Dooris's solitary time, too. He tends to compare his privileges and standard of living as an American to Guatemalans' lives in poverty.

"It's a struggle trying to figure out how you want to live when there are people living like they do in our village in Guatemala," he said.

Hermalindo, one of the first entrepreneurs to work with First Things, left a handprint on Dooris's heart. In the days leading up to a partnership with Dooris, Hermalindo took three sick days off from work to do research for his business. Soon after, his employer fired him.

"This 60-year-old guy, who is super strong, came to my house crying because he didn't know how he would support his family," Dooris said. "He had four young kids and a wife."

Dooris and his team connected Hermalindo with a lawyer, who won a court case worth $5,000 (U.S. currency) against his employer. The funds carried him through the next six months.

"The idea behind First Things is: if you have a strong relationship with someone and you love them, then something beautiful will come of it," Dooris said.

Without support from donors, First Things will not be able to continue its meaningful work. To donate to the foundation or offer your services, visit its website or email Reilly Dooris at reillydooris@first-things.org.