Community in a Virtual Classroom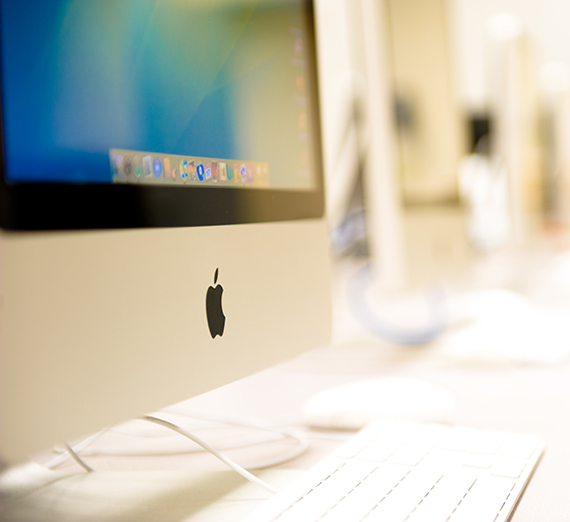 ---
By Dale Goodwin ('86)

Today, nearly 2,000 individuals choose Gonzaga's online programs to complete their degrees, attending class from the comfort of their homes or favorite study spots.
St. Ignatius never conceived that teaching and learning could occur without people sharing a physical space. He wouldn't have considered, 460 years ago, that students and teachers could come together via machines and screens – even develop friendships, build community – without setting foot in a classroom.
"What's available in the world is available online to our students," says Justin Marquis, director of instructional design for Gonzaga's Virtual Campus. "Proximity to experts is no longer an issue."

Law Associate Professor Brooks Holland has online students act out ethical situations for his virtual law ethics class. He creates 10 vignettes for his class, sometimes tailoring them to specific students' backgrounds to create a rich experience.

Students naturally create community through online discussion boards, and just as with traditional students, they connect on other channels, such as Facebook, Snapchat and Twitter. Some faculty members off er live office hours where any student from anywhere in the world can pop in and talk with an instructor in real time. Many classes include an on-campus weekend immersion component, which is another community builder.

Community may be one concern skeptics have about online learning; continuing the Jesuit pedagogy is another.

Susan Edwards, who directs undergraduate nursing labs at Gonzaga and recently received her Master of Science in nursing/nurse educator degree online, saw as a student the Jesuit ideals of service, justice and human dignity channeled in her coursework, and assignments that encouraged students to engage in their local communities and find solutions to health-related issues.

"In my community-based practicum, I sought to find resources for cardiac patients trying to manage their risk factors for heart disease," Edwards says. In a chat with her adviser, Edwards realized how her educational product would help many people. "At that moment, I felt grateful for my Jesuit education that focused classwork on making a difference in my local community."

Some instructors incorporate the Jesuit ethos through subject matter, some through online discussion, "others through example and their constant challenge to students to reimagine their way of thinking and seeing things from a new, Jesuit-infused perspective," says Joe Moore, a master's of organizational leadership grad.

Stacey Michelle DeMaranville, a master in nursing/health systems management grad, says, "Through our online classes we built strong bonds, networking with peers and deepening our sense of community as nurses, leaders and nearly graduates. It is this community that is Gonzaga and I believe is due largely to the Jesuit philosophy and traditions."