Alumna Kate Hewitt Earns Prestigious Fellowship at Brookings Institution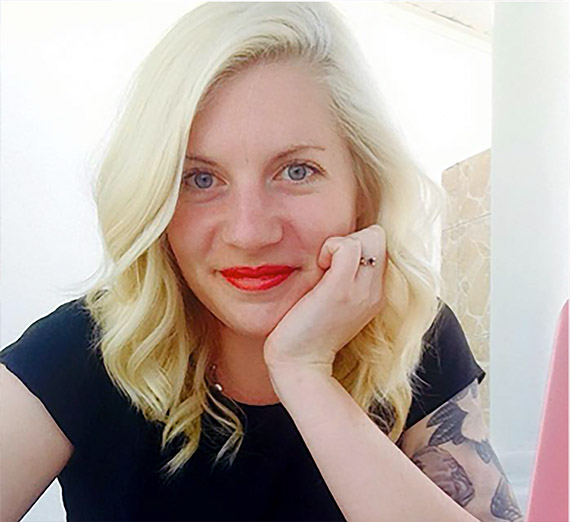 ---
WASHINGTON, D.C. – Kate Hewitt, a 2013 Gonzaga University alumna, has been awarded a prestigious and highly competitive Herbert Scoville Jr. Peace Fellowship for the fall 2017 semester and will spend six to nine months working with the Brookings Institution in Washington, D.C.
Hewitt, from Richland, Washington, earned bachelor's degrees in political science and philosophy from Gonzaga, and is one of five Fall 2017 Scoville Fellows chosen from among 242 applicants who graduated from 165 universities in 38 states.
She will work with Robert Einhorn and Steven Pifer in the Arms Control and Non-Proliferation Initiative on issues related to the Iran nuclear deal, North Korea's nuclear program, and strategies to reduce incentives for countries to obtain or pursue nuclear weapons. Part of her work may focus on how to ensure that Iran continues to find the Joint Comprehensive Plan of Action to be its best option.
Hewitt graduated from the University of North Carolina at Chapel Hill in May with a master's degree in global studies and a concentration in global politics. Her master's thesis, "Profits and Proliferation: The Role of Economic Elites in Starting and Stopping Nuclear Weapons Programs," introduced a new theory for understanding why countries pursue nuclear weapons and begins to explore more nuanced takes on ways to deter these pursuits.
She is a recipient of the U.S. Department of Education's Foreign Language and Area Studies Fellowship for Farsi, the Gesa Continuing Education Scholarship, and a graduate teaching assistantship at UNC. After graduating from Gonzaga, she served as a community and organizational development adviser with the Peace Corps in the Republic of Moldova (2013-15) as a human rights advocate for persons with disability.
While at Gonzaga, she interned at the Massachusetts Institute of Technology's policy office in Washington, D.C., on emerging technology policy and published "The Future of U.S. Manufacturing – a Literature Analysis (Part III)"; participated in American University's International Law and Organization's program; interned with President Obama's re-election campaign; was a member of the STOP Human Trafficking and Social Justice clubs; co-founded The Golden Bow project – an awareness campaign for social justice issues; was a Gonzaga Achievement Scholar and upon graduation was honored at Gonzaga's Social Justice Missioning Ceremony for her demonstrated commitment to the University's mission.
Much of her passion for nuclear weapons policy is rooted in her hometown of Richland, home of the Hanford Nuclear Reservation, created during the World War II Manhattan Project. In high school, she interned at a nuclear energy facility, Energy Northwest. She speaks Farsi, Romanian and some Russian.
The Scoville Fellowship, established in 1987, is a national program that provides recent college and graduate school alumni with the funding and opportunity to work with senior-level policy experts at one of more than two dozen leading think tanks and advocacy groups in Washington, D.C. The fellowship is celebrating 30 years of providing opportunities for tomorrow's leaders in peace and security.
It is named for Herbert (Pete) Scoville, Jr. (1915-1985), a Ph.D. in physical chemistry, former deputy director for research at the CIA, assistant director for science and technology at the Arms Control and Disarmament Agency, president of the Arms Control Association, and mentor for many young people in arms control, national security, and peace issues.