SOE Dean Alfonso Honored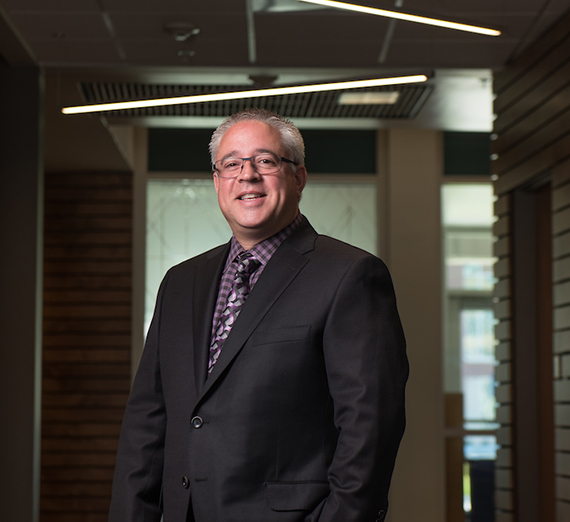 ---
SPOKANE, Wash. – The American Psychological Association's Division of School Psychology honored Gonzaga University School of Education Dean Vincent C. Alfonso earlier this week with the 2017 Jack Bardon Distinguished Service Award.
The annual award is presented at the APA Convention to seasoned school psychologists who throughout their careers have demonstrated exceptional programs of service that merit special recognition. This award is given for accomplishments relating to:
· Major leadership in the development, delivery or administration of innovative psychological services, and policy creation and implementation in school psychology;
· Sustained professional contributions, including holding offices and committee memberships in state and national organizations.
The award recognizes education leaders who are at least 50 years old or have earned their doctoral degree at least 20 years prior. The division presents the annual award in honor of Bardon, who helped bring school psychology to maturity.
Recipients are professional and academic school psychologists who have continued Bardon's work through voluntary professional service exceeding the requirements of their position and demonstrated an exceptional program of service throughout their careers.
In 2014, the national Trainers of School Psychologists Organization honored Alfonso with its Outstanding Contributions to Training award. In letters of recommendation for the award, peers described Dean Alfonso as an outstanding leader, incredible mentor, and a knowledgeable, thoughtful and visionary educator. One former student singled out Dean Alfonso for his extraordinary commitment to students.
In 2015, Alfonso began a three-year term on the APA's Board of Educational Affairs. The APA is the nation's largest scientific and professional organization representing psychology, and is the world's largest association of psychologists with some 130,000 member researchers, educators, clinicians, consultants and students.
Alfonso, who became dean of the School of Education in 2013, earned a bachelor's degree in psychology from Brooklyn College of the City University of New York, and his master's and doctorate in clinical/school psychology from Hofstra University. His scholarly work focuses on assessment and treatment of preschool children, psycho-educational assessment, life satisfaction and well-being, professional training, stressful life events, social support, and health.
He is the author, co-author, editor, or co-editor of dozens of articles in peer-reviewed journals, more than 20 book chapters, and six scholarly books. A licensed psychologist and school psychologist, Dean Alfonso is a frequent invited lecturer and consultant to schools, as well as professional and training organizations.