Gonzaga Mechanical Engineering Students Receive National Award for the Second Year in a Row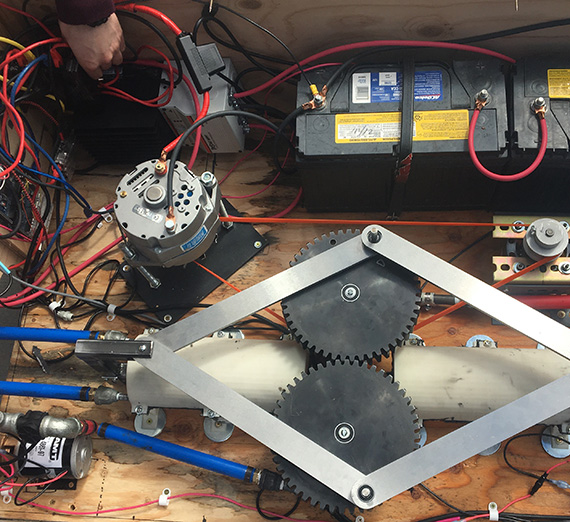 ---
The American Society of Mechanical Engineers (ASME) Safety Engineering and Risk Analysis Division (SERAD) awarded a Gonzaga team 'First Place Undergraduate Award in the 2017 Student Safety Innovation Challenge.' The team's paper, authored by four seniors Sean Johnson, John Jozwiak, Cedar Kelly, and Richard Postera, reported on the group's project with the National Institute of Safety and Health (NIOSH) to reduce heat stress on miners.
Academic sponsor, Dr. Arthur Miller from NIOSH, defined the goals of the project as removing hot groundwater from underground mines and converting the water's thermal energy to usable power. The student team worked to develop a method to use the resulting energy to both cool the mine and pump hot water away from the mineshaft through the use of a Stirling engine, which takes advantage of the temperature differential between a hot and a cold source. In this case, the hot source was the groundwater in the mine and the cold source was river water that was already being transported into the mine in order to run necessary mining systems.
A significant challenge was creating motion with minimal friction, without lubrication and with minimal loss of water pressure. The team designed, manufactured and tested a prototype engine with all of these factors in mind.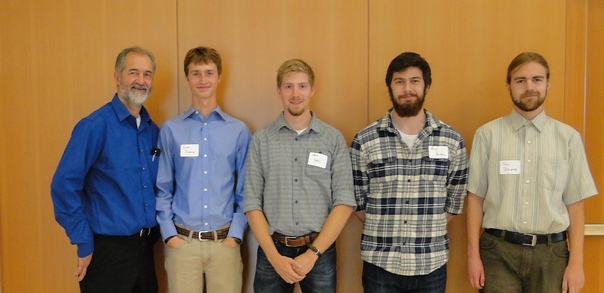 In addition to the monetary prize, the team have been invited to attend the International Mechanical Engineering Congress & Exposition (IMECE) in November 2017, to receive the award at the annual Awards Dinner.
This is second year in a row that a Gonzaga mechanical engineering senior-design team has received this award. The 2015-2016 team developed a filtration project for limiting the amount of respirable silica participles in the air during frac-sand moving process. NIOSH also sponsored that project.
2017 marks the 25th Anniversary of Gonzaga University's Center for Engineering Design & Entrepreneurship (CEDE). CEDE enhances the design experience for students by organizing and supporting senior projects for engineering and computer science students.