Aizley Hansen Receives Boren Scholarship to Study Swahili in Tanzania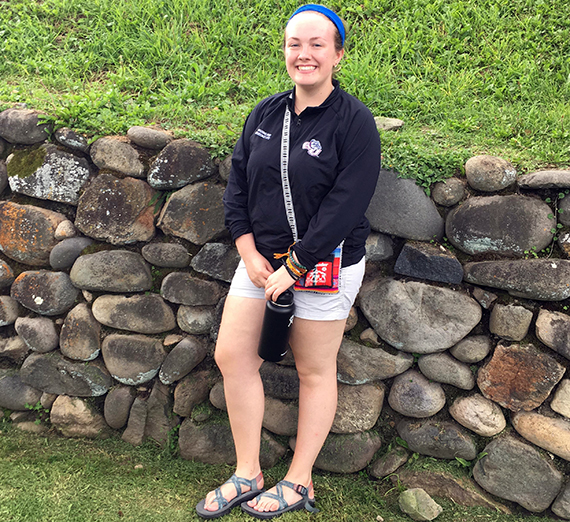 ---
Gonzaga News Service
SPOKANE, Wash. — Aizley Hansen, a Gonzaga University rising senior from Vancouver, Washington, who is earning a double major in international relations and political science, has been awarded a prestigious Boren Scholarship to study Swahili in Tanzania.
Hansen will attend school at the MS Training Centre for Development Cooperation near Arusha in Northern Tanzania from August to March before graduating from Gonzaga next May.
Before her move to Tanzania, Hansen will participate in an intensive Swahili language training summer program at the University of Florida.
David L. Boren Scholarships are sponsored by the National Security Education Program, a major federal initiative designed to build a broader and more qualified pool of U.S. citizens with foreign language and international skills. Boren awards provide U.S. undergraduate and graduate students with resources and encouragement to acquire language skills and experiences in countries critical to the future security and stability of our nation. In exchange for funding, Boren award recipients agree to work in the federal government for at least one year.
This year, the International Institute for Education, which administers awards on behalf of NSEP, awarded 194 undergraduate scholarships after receiving almost 800 applications. An additional 114 graduate students have received Boren Fellowships this year. Scholars and Fellows will live in 44 countries worldwide and study 36 different languages.
"To continue to play a leadership role in the world, it is vital that America's future leaders have a deep understanding of the rest of the world," says University of Oklahoma President David Boren. "As we seek to lead through partnerships, understanding of other cultures and languages is absolutely essential."
More than 6,000 students have received Boren Awards since 1994. Scholars and Fellows represent a vital pool of highly motivated individuals who wish to work in federal national security.
For more information, contact Richard Menard, director of Gonzaga's Study Abroad Program, at (509) 313-3583.