Mitchell Davey Studies Zambian Choral Music, Thanks to Research Fellowship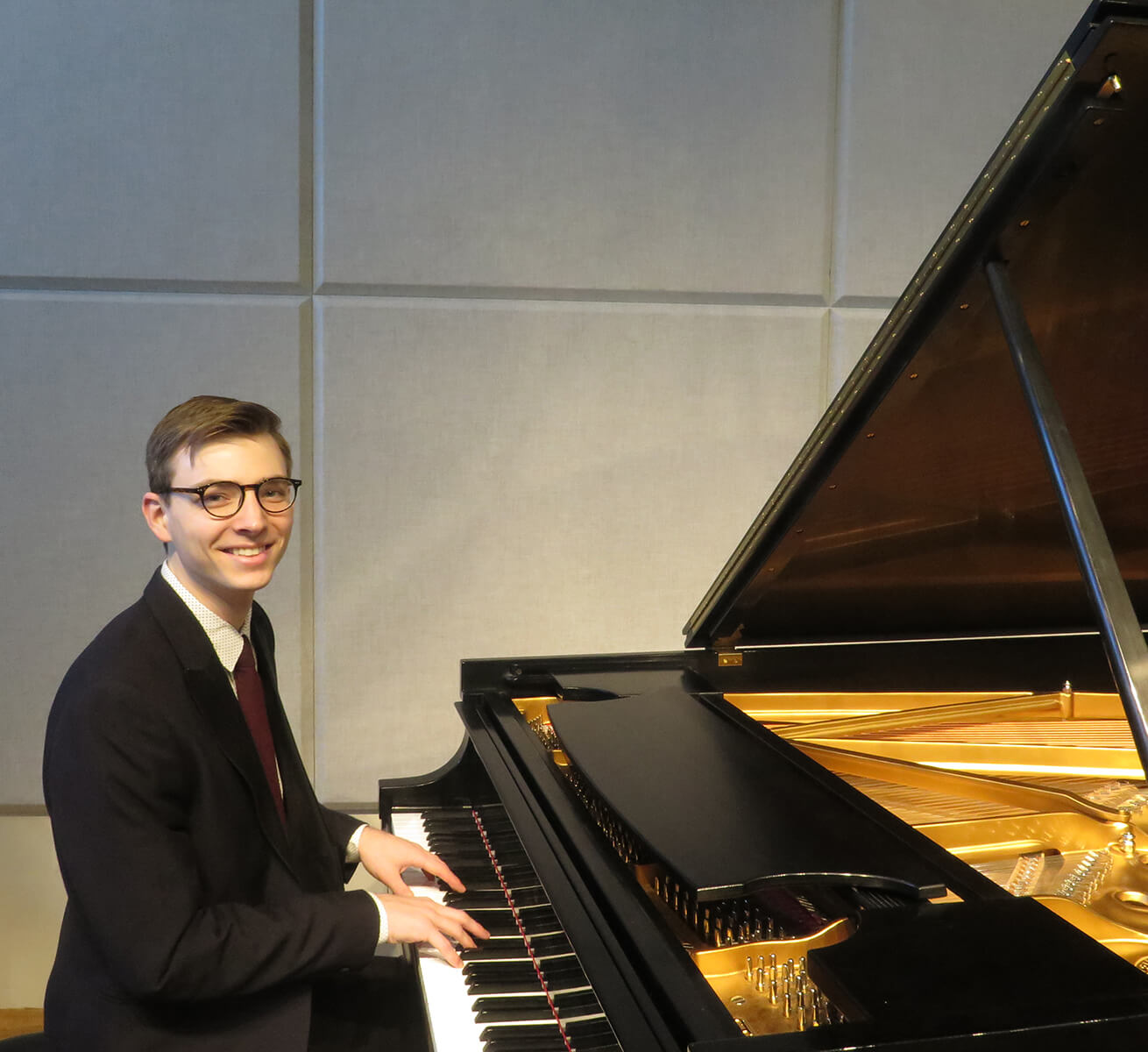 ---
By Megan Carroll
Class of 2018
Gonzaga News Service
SPOKANE, Wash. – After experiencing the rich musical and cultural traditions of Colombia with Gonzaga University's Chamber Chorus in 2015, Mitchell Davey longed for a deeper understanding of the people he would meet during his next study abroad experience.

With help from the Center for Undergraduate Research and Creative Inquiry (CURCI), Davey sang and studied choral music in Africa during the 28-member choir's regional tour and intercultural exchange in Zambia and Zimbabwe in May.

"Music was a great tool to use to get to know people of different cultures and share something of ourselves with them," said Davey, a senior who grew up in Spokane and graduated from Gonzaga Prep.


Aims to Publish Research Findings
Davey received a $2,500 Morris Undergraduate Research Fellowship funded by Avista CEO and Gonzaga Trustee Scott Morris and his wife Liz through CURCI, which helped pay for travel expenses.
Davey's research focuses on the musical, sociological and ethical implications of choral music in Zambia. He aims to publish his findings in an academic journal in the field of "ethnomusicology" – the study of music in its cultural context.

During the trip last spring, Davey recognized an integral facet of Zambian choral music: dance. The Zambian choral tradition differs considerably from western choral practice, where singers allow for some body movement but focus primarily on maintaining good posture, he said.

"Through my own personal observations and interviews with professionals, I came to the conclusion that you can't separate dance from choral music. The two are intertwined because of who the Zambians are and where they come from," Davey said.

Melody, harmony and form – important elements that western composers continually tinker with in their works – are less significant in Zambia, too. Classical instrumental music as we know it in the United States is not as accessible in Zambia, so the singers place more emphasis on the text in the midst of more repetitive melodies and harmonies, Davey added.

Through his research, Davey believes he has grown as a composer, particularly in his ability to translate music from the page into a performance setting. Over the summer, he set the text of traditional Zulu song "Emlanjeni" to a choral arrangement. Sonia Somwe, director of the Sacred Heart Choir in Lusaka, Zambia, and wife to Gonzaga music education student and choir member Michel Somwe, taught the music to the Gonzaga Chamber Chorus.

Gonzaga's Concert Choir performed "Emlanjeni" at its ZagFam Weekend Concert Oct. 6, and at two concerts and high school choir festivals on its West Coast tour in Portland, Oregon, Oct. 26-28. Though the text comes from a well-known Hebrew lament that invokes feelings of woe and hopelessness, the music exudes hope and joy.

"This experience stretched my understanding of what's important in music and how I approached many different things," Davey said.

The text of "Emlanjeni" translates from the Zulu language as follows:

By the rivers of Babylon, where we sat down.
And there we wept.
Where we sat down and there we wept.

Lord we thank you for your love and refuge.
You heard our cries and troubles and you wiped our tears.
Where we sat down and there we wept.

Praise the Lord.

Davey said he struggled to translate Zambian performance practices to the United States, given the U.S. "history of appropriation, and misunderstanding people and culture." He frequently contemplated the ethical implications of documenting the music.

"It was interesting for me as a musician to look at how ethics function in music. We always talk about music as a universal language that expands across different cultures and barriers, but there's a fine line," he said. "You want to make sure you are upholding the dignity of people."
'An Important Initiative'
Timothy Westerhaus, Gonzaga's director of choirs and vocal studies, said the project is significant for multiple reasons.

"This is an important initiative as part of our efforts to engage students more directly in relevant research, connecting scholarship with performance," Westerhaus said. "Mitch's research project is an exemplary combination: his field research directly led to the creation of an arrangement/transcription for performance. The arrangement is exceptional."

Davey studies music composition and premedicine, which has fostered his interest in music's healing capabilities. He sees untapped value in the practice of music therapy as psychological treatment evolves in its approach to patient care.