Taming Your Senioritis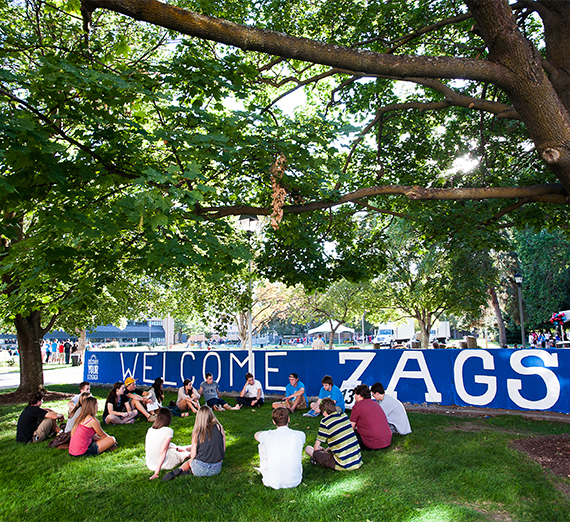 ---
You won't find it on WebMD, but many would argue that senioritis is a very real illness. It's a "sickness" that many seniors are susceptible to, but like many of its counterparts, senioritis too can be prevented and remedied if caught.
We understand that all of those years of high school may have exhausted you: the hard and endless studying, the practices and rehearsals for games and productions, and the hours-long college fairs you may have attended. Yes, you survived junior year, submitted college applications, and may have already heard back from your top schools, but trust us when we say that the remainder of your senior year counts too.
The Dangers of Senioritis
Due to poor grades on final transcripts, colleges every year have to take back admission offers and change scholarship packages! Even if things don't go that bad, another detrimental effect of senioritis is the lack of preparedness for the upcoming rigor of your college courses. Colleges have chosen you because of your impressive academic achievements and great character, so they expect that same great student and person will be attending their institution. If you have already worked so hard to develop great study skills and disciplined mentality for the very goal to attend and graduate from the college of your choice, what is the point of letting go as you begin an exciting but even more rigorous educational venture? And for you sports aficionados, do you think Gonzaga basketball could make all those three-pointers, play good D, and grab those rebounds if the basketball team didn't condition during the summer to increase their skill level? Just like the sports arena, college requires students' minds and habits to be well practiced to succeed.
You can still have fun and finish high school strong! So, as you take on the last semester of high school, here are some tips to avoid and help you get over those senioritis blues!
Plan Ahead and Count Down
There are only a handful of assignments left and even fewer months before graduation. If you plan and organize the rest of high school, you will see that it's not so daunting! Write down all of your deadlines, exams, and graduation on a calendar, so you know exactly what you need to knock out as the number of days till graduation dwindles!
Commiserate with Friends and Seek Guidance from your Counselor
Senioritis stems from many different issues: feeling exhausted, overwhelmed, or perhaps even nostalgia because high school is nearly over. You're not alone in losing the drive to power through the rest of senior year. Rant it out with your friends who are struggling just like you and together will find the reason and energy power through! When and if you're in need of some extra motivation and study skills for that next Physics test, don't be afraid to reach out to your school counselor too.
Treat Yourself
We recognize that you have worked really hard, so yes, treat yourself. You deserve it! Take a look at that calendar with all of its projects and tests. Is there a weekend or night off you can celebrate both for passing that exam and being that much closer to graduation? When you treat yourself, it should be something that will get you excited and rejuvenated with energy for the next stretch.
Do it for YOU
Most importantly, don't let senioritis bring you down from all your hard-earned success and continuing accomplishments in college. Overcome the temptations of senioritis so you can graduate and start college with the same great confidence that the college you have chosen has bestowed upon you!
Reach out to the Office of Admissions if you have any questions or just want to talk. Find your Admissions Counselor here.