Financial Aid FAQ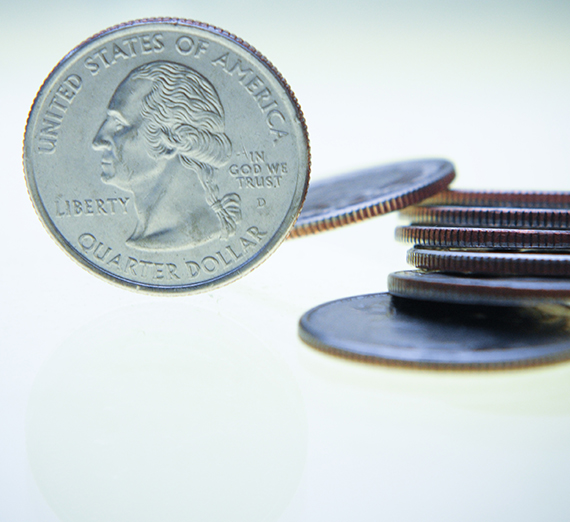 ---
The Free Application for Federal Student Aid (FAFSA) is now available for the 2018-2019 academic year! As you begin this process, I wanted to share with you some of the common questions we receive at Gonzaga about the FAFSA and the financial aid process.
I probably don't qualify for any aid. Should I still apply?
YES! Why not? We always encourage our first-year students to complete the FAFSA their incoming year, so you can see exactly what you're eligible for. In addition to universities using the FAFSA to determine eligibility for state and federal need-based aid, many private schools use the FAFSA to determine if you are eligible for institutional funds, which may be easier to access than you realize! You do not need to be admitted or enrolled in a college or university to apply.
When should I complete the FAFSA?
The 2018-19 FAFSA was based off the family's 2016 tax year. The due date for the FAFSA for the 2019-2020 school year is October 1st, 2019. Both the student and the parent will want to set up an FSA ID so they can electronically sign their FAFSA. Make sure to write it down! You will use this same FSA ID and password each year you complete your FAFSA. Yes, you read correctly, the FAFSA is an ANNUAL document and you will need to complete it each year if you plan to receive federal or state financial aid in future years. Most colleges and universities have a priority deadline date to be eligible for full consideration for limited state and federal funding. Make sure to submit your FAFSA before the priority deadline to make sure you are maximizing your financial aid award
How is financial aid determined?
Your eligibility depends on four key components: Your Expected Family Contribution (or EFC), your year in school, your enrollment status, and the Cost of Attendance (or COA) at the school to which you're applying. Your EFC is computed through your FAFSA application. The COA is established by the school and makes up both direct costs (tuition, fees, housing, etc. – costs that the school will charge the student) and indirect costs (transportation, books, personal expenses, etc. – costs the school will not charge the student). The financial aid office subtracts the EFC from the schools COA to calculate your total financial need – which determines the amount of "need-based" aid for which you are eligible.
Cost of Attendance (COA) – Expected Family Contribution (EFC) = Student's unmet need
What does the financial aid process look like at Gonzaga?
Submit your FAFSA before February 1st and make sure to add GU's school code (003778) so we receive your information. Once you've been notified of your acceptance to the University, we will determine your financial aid offer and you'll receive an offer letter to the address we have on file. At Gonzaga, all students who are admitted to the University are automatically considered for one of several merit-based scholarships ranging from $7,000 - $20,500 per year (guaranteed for four years for incoming students). In addition to Academic Merit scholarships, GU offers institutional scholarship opportunities which require an additional application. Make sure to start these applications early as most have a deadline of February 1st (you do not need to have heard your admission decision in order to apply for these).
We are excited that you are interested in joining our community at GU, and our office looks forward to working with you! Please do not hesitate to call, email, or drop by if you have any questions or concerns throughout the financial aid process.
More helpful links: