The Music Issue - Alumni Allegro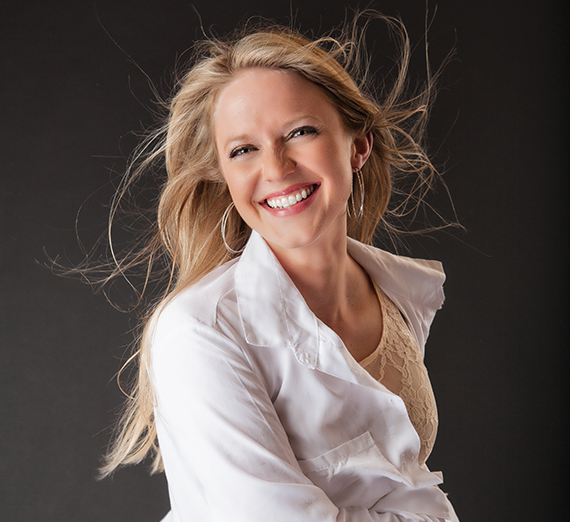 ---
Timeless Trio
by Kourtney Schott ('18)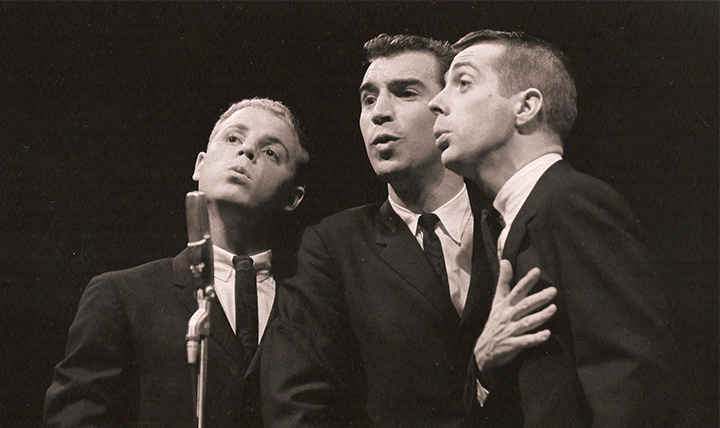 For the better part of the 1960s, Chad Mitchell, Mike Kobluk and Joe Frazier formed the Chad Mitchell Trio, which appeared in such renowned venues as Carnegie Hall and "The Ed Sullivan Show." Mitchell started the trio on Gonzaga's campus with his friends Kobluk and '61 Mike Pugh after putting together a music presentation for the Winter Carnival of 1958.

A local parish priest, Fr. Reinard Beaver knew the group had potential. In the summer of '59, he invited them to join him on a trip to the East Coast, the Chad Mitchell Trio singing at nightclubs and bars along the way. Fr. Beaver introduced them to Bertha Case, who became their agent and helped them gain fame. For the next 10 years, additions to the trio came and went, even the trio's namesake - Chad Mitchel - who left in 1965 to pursue a solo career. He was replaced by a young John Denver who remained until 1968.

In addition to providing entertainment, the Trio also offered satirical impressions of the country's social and political events through their songs. Even though radio stations wouldn't play some of these "controversial" songs, the group remained true to its causes. It also remains one of the most famous musical legacies connected to Gonzaga today.
A Different Kind of Glee
We're not talking about the popular Fox musical comedy-drama. At Gonzaga, Glee Club conjures memories of the men's group directed by Lyle Moore in the 1930s – '50s, which performed nationally and garnered championships. More than 80 years later, Glee Club members still gather annually to sing with current students, a tradition that is a gift to Zags young and old alike. The endowed scholarship in Moore's name has reached $2.1 million and has provided more than 130 financial gifts to young men and women at Gonzaga.
New Star Rising Over Nashville
By Dale Goodwin ('86)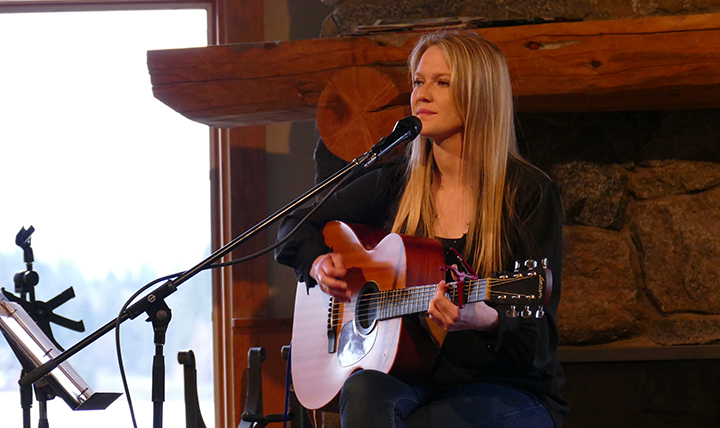 Nicole Lewis ('08) was always a perceptive young woman. When she arrived at Gonzaga as a freshman science major, she knew she'd need an outlet away from the lab. While on a freshman rafting trip, a fellow student told her about Big Bing Theory, Gonzaga's student-run acapella singing group. "I was nervous for the audition . . . there was a lot of talent in the group. But it was clear from the start they were great people, and could be lifetime friends," Lewis says. She made it, and her career in music has continued to crescendo.

Many of her Gonzaga music instructors became part of the Nicole Lewis Band. David Fague ('00) and Daniel Cox had invited her to sing with GU's jazz program; Don Goodwin, director of the Spokane Jazz Orchestra, is presenting a concert in March featuring arrangements of Lewis' songs and presenting her as featured guest artist; and Mellad Abeid ('02) is a co-composer.

She worked up the courage to call Joe Brasch, who produced the local version of "American Idol," "Gimme the Mic." She won that competition and went on to the third round of American Idol twice. Her passion to perform professionally was officially launched. Today, Brasch is in her band, which recently produced an album in a major Tennessee studio.

Lewis has traveled back and forth to Nashville since 2009 and settled there last year. She spends her time writing music, recording her own songs and performing at college stops and the concert circuit, singing backgrounds for Ben Folds and opening for acts like Sarah Evans and Chance McKinney. "It has gone even better than I had hoped," Lewis says. "Moving to Nashville and taking new risks really challenges my comfort zone. I like that. When there's movement in my life, opportunity tends to show up."


Hear an original track on our Zag Playlist on Soundcloud.
Read about other GU graduates who are enjoying careers as music educators.