Danielle Xu Named the Mozilo Chair of Business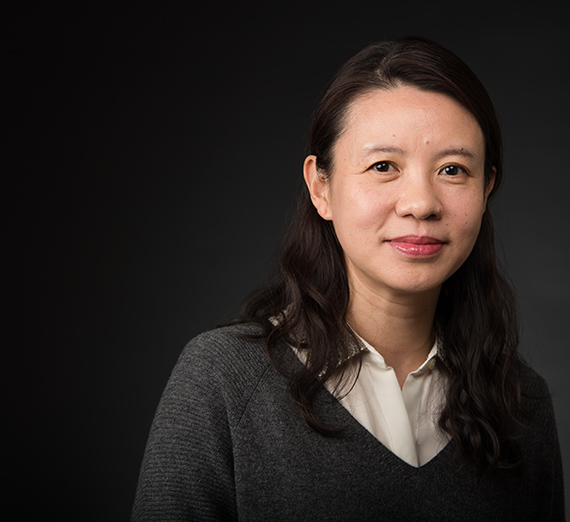 ---
SPOKANE, Wash. – Danielle Xu, Ph.D., professor of finance, has been named Gonzaga University's Phyllis and Angelo Mozilo Chair of Business Administration, succeeding Professor Kent Hickman. The five-year renewable appointment begins this academic year. The professorship was established by a permanent endowment from the Mozilo family.

"Our family's relationship with the University goes back more than 30 years. We are so pleased by the selection of Dr. Danielle Xu as the Phyllis and Angelo Mozilo Chair of Business Administration," said Angelo Mozilo, a former Gonzaga Trustee. "In meeting with Dr. Xu, it was immediately evident to me that she is the ideal candidate to advance the objectives of compassionate capitalism as she engages the young women and men destined to become contributors to a complex world."

Gonzaga President Thayne McCulloh said the Mozilos have had significant influence on forming opportunities for generations of Gonzaga students.

"Individually and through the Mozilo Family Foundation, the generosity of Phyllis and Angelo Mozilo is known by many Gonzaga and Gonzaga-in-Florence (Italy) students and alumni, through the Mozilo Family Center in Florence, the Mozilo Chair for the School of Business Administration, the Angelo R. Mozilo Family Scholarship and the Mozilo Family Gonzaga-in-Florence Scholarship," President McCulloh said. "The Mozilos are generous supporters of many other initiatives and causes through Gonzaga, in their community and beyond."

"Compassionate capitalism" will be the focus of the Phyllis and Angelo Mozilo Chair of Business Administration. Gonzaga's approach to teaching business is one in which capitalism, the engine of the American economy, must be pursued with an eye toward helping those in need – benefitting those who require support and assistance. Thus, Professor Xu was chosen for the chair based on her demonstrated commitment to teaching, in a positive and favorable manner, about the importance of capitalism in combination with a virtuous, compassionate outlook and objective in mind.

"It is an honor for me to be selected as the Phyllis and Angelo Mozilo Chair of Finance. I admire the Mozilo family for their continued support for our school and our students. I will continue to fulfill the mission of the University and that of the School of Business Administration and to inspire our students," Professor Xu said. "I see my role as an educator to have a significant positive impact on the lives of our students. I look forward to working closely with the family."

Born and raised in China, Professor Xu earned a bachelor's degree in English literature from Jilin University in China (1993) and worked at the China Construction Bank before she moved to the United States for graduate school. She joined the Gonzaga School of Business faculty in 2005 after earning a doctorate in finance from the University of Arizona (2005) and a master's degree in agricultural and resource economics from UA (2000). She is a respected scholar and published author, who has taught a variety of finance courses and published 13 papers, including in top finance and accounting journals. In 2015, she led Gonzaga's first study abroad program in China together with Tim Olsen, assistant professor of management information systems. Her research interests include empirical asset pricing, mutual fund and hedge fund performance, executive compensation, and corporate practices that influence the behavior of financial analysts and investors. In addition, she serves on the board of Spokane Sister City Association and as president of Jilin Society.

This is one of the School of Business Administration's five endowed or named professorships. The others are the John L. Aram Chair of Business Ethics (Brian Steverson), the Erwin Graue Professor of Economics (Kevin Henrickson), the Kinsey M. Robinson Professor of Business Administration (Paul Buller), and the Pigott Professor in Entrepreneurship (Todd Finkle).

Ken Anderson, dean of the School of Business Administration states, "Central to delivering on our academic commitment is a great faculty focused on student learning and success. I am grateful for this gift which sustains teaching excellence."

For more information, please contact Mary Joan Hahn, director of community and public relations, at (509) 313-6095.