Professor Molly Kretchmar-Hendricks Co-Authors Book on Successful Foster Care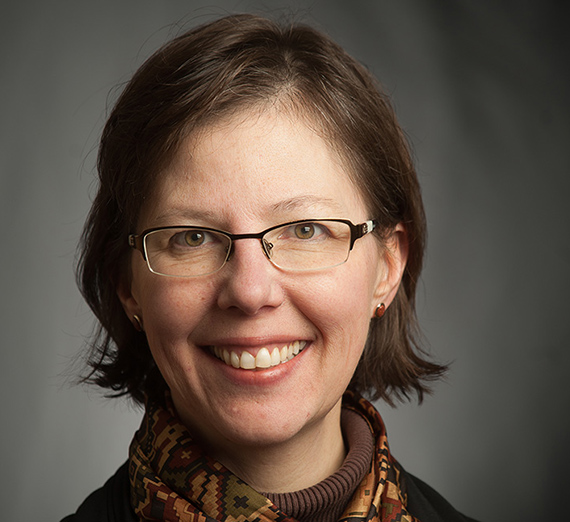 ---
SPOKANE, Wash. – Molly Kretchmar-Hendricks, Gonzaga University professor of psychology and University Core director, and Janet C. Mann, director of The Children's Ark in Spokane, will read from their book "Creating Compassionate Foster Care: Lessons of Hope from Children and Families in Crisis" at Auntie's Bookstore at 7 p.m., Thursday, Dec. 7.

Inspired by more than two decades of work in foster care and relationships with families in crisis, the authors re-examined traditional foster care models and developed innovative practices that gave birth parents the opportunity to reside, under supervision, with their children during evaluation and treatment. The book draws on the authors' experiences with the foster care system, along with case studies and current research to convey the foster care experience with recommendations for improved care models and intervention strategies.

The authors will provide several ideas to improve children's foster care experiences and read supporting sections from the book.

"The big messages in the book are universal and have a lot of application to parenting in general and not just to foster care. It's really about compassion, connection, and being in relationship," Kretchmar-Hendricks said.

Through their work, the authors drew this conclusion among others: "Every child's way of being can open doors to wisdom, compassion and human connection. We need only to listen."

Mann, a former foster parent, has advanced training in infant mental health and is certified in Circle of Security Assessment and Treatment Planning. Circle of Security presents trainings for parents and clinicians worldwide centered on early intervention models to increase attachment security.

Kretchmar-Hendricks' teaching focuses on child and adolescent psychology, including attachment research and theory, child risk and resilience, and emerging adulthood. Her research interests include attachment-based prevention and intervention strategies for promoting mental health among at-risk infants and children, including those in foster care. Kretchmar-Hendricks also served as a research affiliate on the Circle of Security intervention program.

For more information, contact Kretchmar-Hendricks at kretchmar@gonzaga.edu or (509) 313-3600.