Alumni Spotlight: Steve Ames - Sport & Physical Education, '15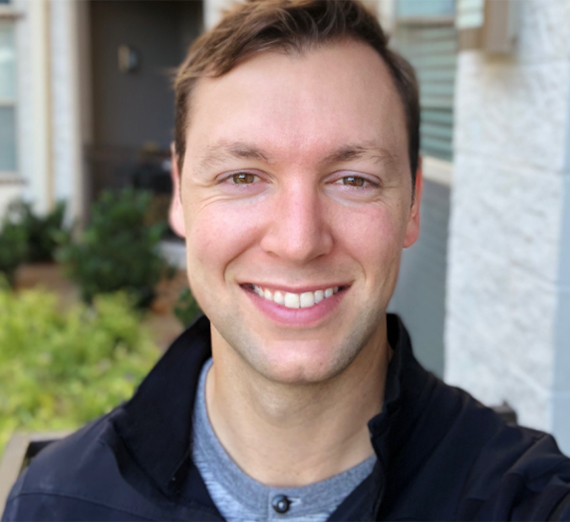 ---
1. Tell us about yourself: My name is Steve Ames. I earned a B.Ed. in Sport Management. I transferred to Gonzaga in the fall of 2008 from Columbia Basin College. I finally graduated in 2015 after slowly working toward my degree while playing professional baseball for both the LA Dodgers (2009-2013) and Miami Marlins (2013-2015).
2. What are you doing now?: Currently I work for the Tampa Bay Rays as an area scout. I primarily scout amateur players at the high school and college levels. I currently live in Nashville, TN. My area consists of the entire state of Tennessee, Alabama down to Montgomery, and a small portion of western Kentucky.
3. Why did you choose a program in the School of Education at Gonzaga?: Sports have always played a huge role in my life and I had always planned on working in the sport industry in some form after my playing days were over. A degree in sport management seemed like an obvious choice and the program at Gonzaga is highly respected.
4. What influenced you the most during your time at Gonzaga?: Well first let me say, I met my eventual wife Allyson Powell at Gonzaga, a former volleyball player. There have been many teammates and coaches, who have had an obvious influence on my life as well. The School of Education department truly has a family atmosphere. Dr. Karen Rickel has had the greatest influence in my educational experience at Gonzaga. She was my advisor for the majority of my time at GU, and was always available to answer any questions. I can honestly say without her, I don't know if I would have followed through and finished my degree after getting drafted. Dr. Heidi Nordstrom, Dr. Tunnell, and Dr. Park all worked with my unique schedule and were vital to my success as I slowly worked toward my degree.
5. What was your greatest lesson learned at Gonzaga?: Just because the COG always has dessert, doesn't mean you need to take one every meal.
6. What is the most rewarding aspect of working in your field? Most challenging?: The most rewarding aspect of scouting is watching guys you draft work their way through the minor leagues and get that call up to the Major Leagues. That's what this job is all about, signing big league players. The most challenging aspect is just that, trying to get the sign the right guys. There is no perfect science to scouting, and that's why it is so rewarding when you find big leaguers. Especially when they are later round drafts that you have a gut feel about.
7. What critical issues do you see that need to be addressed in your field?: I wouldn't call the use of analytics a critical issue, but it continues to grow. Its use affects how the game is played, and how players are evaluated. Scouts must continue to adapt to the use on technology like Pitch FX and Trackman in ballparks across the country. The use of analytics is a great tool to help evaluate and make decisions, but there is a human element to our game. It will be interesting to see how the use of analytics evolves over the next 10 years and beyond.
8. What advice do you have for future education professionals?: Persistence pays off, which can be said for any profession. If you want something bad enough, go get it, keep chipping away until you reach your goal. I took 1 class per semester for 5 years and then was able to come back and finish. A college degree meant a lot to me. I was the first person in my family to earn one, and while they aren't everything, I knew it would help me get a career once I was finished playing.