Elizabeth Hassebrock dreams of better living conditions in Haiti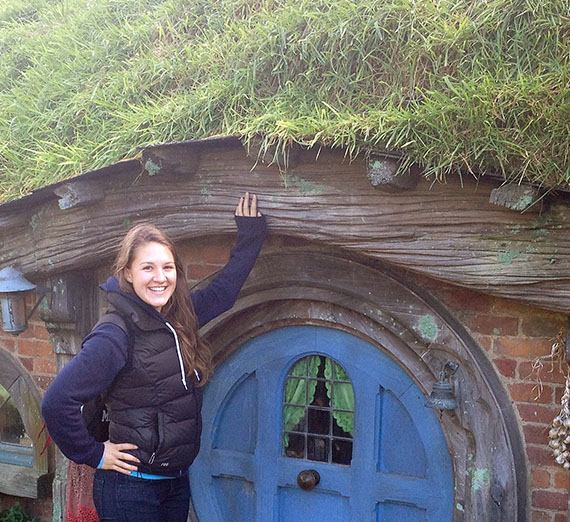 ---
Elizabeth Hassebrock, an honors civil engineering major from Lynnwood, Washington, with a concentration in structural development and design, plans to attend Stanford University in the fall to study structural engineering and geomechanics. However, her plans extend far beyond earning a master's degree in engineering. She hopes to change the world.
The summer before her senior year of high school, she went to Haiti for a service trip and was deeply moved by the enormous impact poor infrastructure had on the quality of life of residents. She decided then and there to pursue an education to help build sustainable infrastructures in developing and non-developed cities.
Aside from her long-term goals of contributing to a sustainable society, Hassebrock has earned a minor in philosophy, served as vice president of the social justice club Gonzaga Without Borders, and was one of the first engineering students to study abroad in New Zealand two years ago.
For Gonzaga Without Borders, she organized a Global Development Summit that brought local leaders to campus to speak about climate change and sustainable development.
Hassebrock says fellow students, faculty and staff at Gonzaga have given her more than a degree.
"The people are what makes Gonzaga, more so than the programs and buildings," she said.