Gonzaga Senior Art Exhibition Opens April 17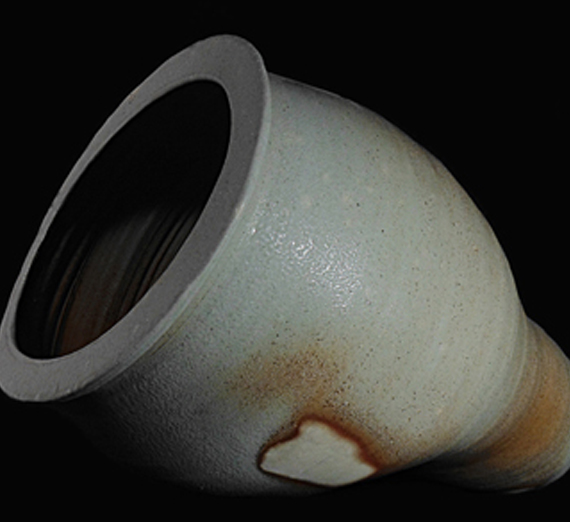 ---
SPOKANE, Wash. – Gonzaga University's Senior Art Exhibition opens Friday, April 17 with a free public reception from 5-7 p.m. at the Jundt Art Museum. This annual presentation, which highlights the work of Gonzaga's graduating seniors, marks the culmination of the Gonzaga art department's Bachelor of Arts degree program.
Participating seniors are required to submit a portfolio of work and share responsibilities for all aspects of the exhibition. A selection of prints, ceramics, paintings, drawings, and sculpture will be displayed in the Jundt Galleries from April 18 through May 9 (graduation weekend). A free public walk-through with the artists will begin at 10:30 a.m. on Saturday, April 18.
The student-artists featured in the 2015 Senior Art Exhibition are Mariah Chavez, La Quinta, California; Claire Hart, Issaquah, Washington; Brian Joyce, Spokane; Claire Kane of Capitola, California; Max Marlett, Tualatin, Oregon; Maria Mondloch, Issaquah; Riley Mackey, Renton, Washington; and Kelly Williams, Fox Island, Washington.
Chavez, a recipient of the Christopher West Memorial Scholarship, and an aspiring writer, is interested in self-portraiture to depict inner turmoil and external trauma.
Hart is a ceramic and mixed media sculpture artist whose work includes realism related to the Northwest landscape, and intricate textures. She created and directed a weekly art education class for Spokane grade school children with the help of several other Gonzaga students.
Joyce will graduate in December with degrees in art, English with a writing concentration in history, and ancient languages, and minors in history and religious studies. He has worked in the art department ceramic studio since 2011 as a glaze technician and teaching assistant. His ceramic installations incorporate large ceramic vessel forms inspired by the burial pithoi (large-scale containers) of the Mediterranean and some tree forms inspired by old growth forests of Washington.
Kane will graduate with degrees in art and special education with an endorsement in early childhood development. She has exhibited at Spokane's Chase Gallery, and her work was chosen for a Congressional Award in 2010.
Marlett's work has been his primary pursuit since his childhood in Portland, Oregon. Everyday structures, buildings in the city, color plates from old art history text books, thrift store items, and music all inspire his oil paintings. He will graduate with a fine arts major and history minor.
Mondloch is a fine arts and French major who has been active in theatre at Gonzaga and has designed numerous posters for Second Stage Reader's Theater, GUTS improvisational comedy shows, and is the official poster artist of the "Boone Street Hooligans" sketch comedy group. She has created her own small business making wearable works of art as ordinary sneakers called "Artistic Kicks Customized Shoes." This exhibition will feature her collage and figure drawing.
Mackey would like to become a full-time professional artist. Experiencing Gonzaga-in-Florence and traveling have helped him understand how his paintings relate to the world. "Pulling the painting from within," is an important lesson he has learned from working artist and Professor Robert Gilmore.
Williams is a member of Gonzaga's cross-country team who is majoring in fine arts with a minor in promotion. Much of her work deals with the physical and mental strength needed to compete in elite athletics and the dedication and triumph that are part of running. Her plans involve a graphic design job and continuing with her art.
Since its founding, the Jundt Art Museum has operated as a laboratory of aesthetics and ideas related to art. The 2015 Senior Art Exhibition continues a tradition of celebrating the work of GU students while present a vibrant, eclectic exhibition.
The museum's exhibitions are free and open to the public from 10 a.m.-4 p.m., Monday through Saturday; closed Sundays and University holidays. For more information, please call Karen Kaiser, curator of education, at (509) 313-6613 or visit our website at www.gonzaga.edu/jundt.