Work of Chinese Printmaker Zhang Guanghui Opens Aug. 23 at Jundt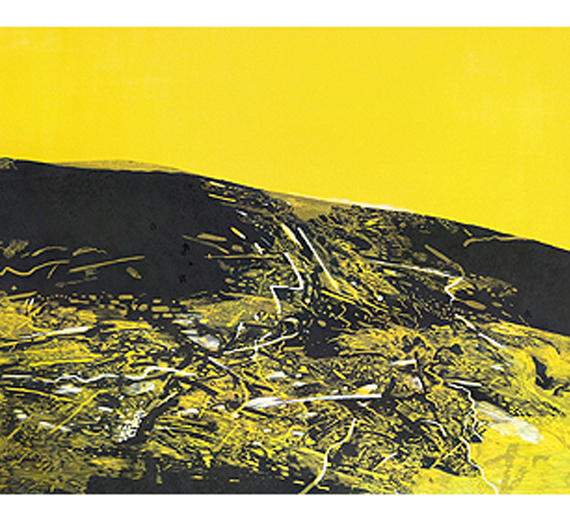 ---
SPOKANE, Wash. – The Jundt Art Museum at Gonzaga University will feature the work of Chinese printmaker Zhang Guanghui in the Jundt Galleries. Guanghui's large-scale woodblock prints will be on display from Aug. 23 through Sept. 20.
An internationally recognized artist, Guanghui employs a unique woodblock printing process that blends academic and traditional methods with modern sensibilities. Born in 1961 in Wuhan, Hubei Province, China, Guanghui graduated from the Printmaking Department of Hubei Institute of Fine Arts, Wuhan in 1984. He completed postgraduate studies at the Printmaking Department of Central Academy of Fine Arts in 1989. He is currently the dean and a professor in the Printmaking Department at Hubei Institute of Fine Arts – one of the best and most selective fine arts academies in China.
Guanghui has been a Kreielsheimer visiting artist twice at Gonzaga – in 2007 and again in 2013. On both occasions he conducted workshops for students to study his woodcarving techniques.
Guanghui's methods are uniquely his, tied to his impressive mastery of a range of technical approaches. Using the vehicle of woodblock printing, Guanghui addresses the highly relevant themes of globalization and socialization in contemporary China. His personal vision seeks to translate the dualities between continuity and change, intimacy and publicity, and documentation and interpretation.
A free public walk-through with Mary Farrell, professor of art at Gonzaga, will be held at 10:30 a.m., Friday, Sept. 12 in the Jundt Galleries. The museum's exhibitions are always free and are open to the public Monday through Saturday, 10 a.m.-4 p.m. The museum is closed Sundays and University holidays. For exhibition times and general museum information, please call (509) 313-6843 or visit the museum online at www.gonzaga.edu/jundt.