Fr. James K. Voiss, S.J., Appointed Rector of GU's Jesuit Community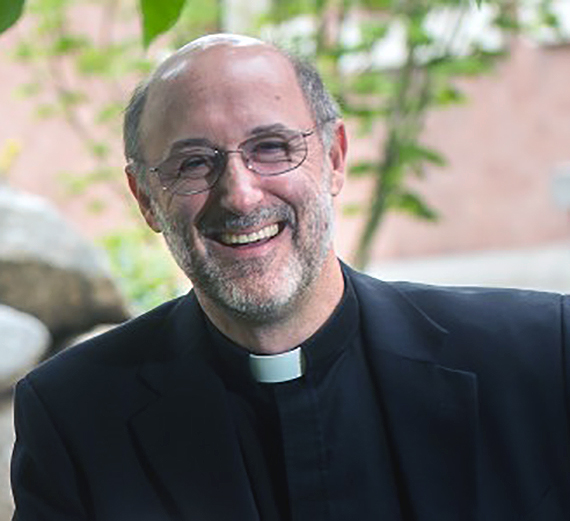 ---
Gonzaga News Service
SPOKANE, Wash. — Father Adolfo Nicolas, Superior General of the Society of Jesus, has appointed Fr. James K. Voiss, S.J., as rector of the Gonzaga University Jesuit Community to succeed Fr. Steve Kuder, S.J. later this summer, Gonzaga President Thayne McCulloh announced.
Fr. Voiss joined Gonzaga in January 2013 as assistant vice president for mission, and has worked since that time in faculty and staff development as it relates to Gonzaga's Jesuit mission. He has written a soon-to-be-published book on Christian forgiveness and taught this past spring in Gonzaga's religious studies department. Fr. Voiss will continue his work with the Office of Mission in addition to serving as rector.
Previously, Fr. Voiss spent 14 years at Saint Louis University as an associate professor of theology, teaching both undergraduate and graduate courses. He holds a bachelor's degree in philosophy (Magna Cum Laude) from Gonzaga; a master's of divinity and an S.T.L. in systematic theology from Weston School of Theology in Cambridge, Mass.; and both a master's and a Ph.D. in theology from the University of Notre Dame.
"I am looking forward to continuing to work and collaborate with Fr. Voiss. His broad experience and integration into the Gonzaga University community will serve him well in his new capacity," President McCulloh said. "In addition, I would like to take this opportunity to thank Fr. Kuder for his active and involved presence and work over the past six years as rector."