Year of Travel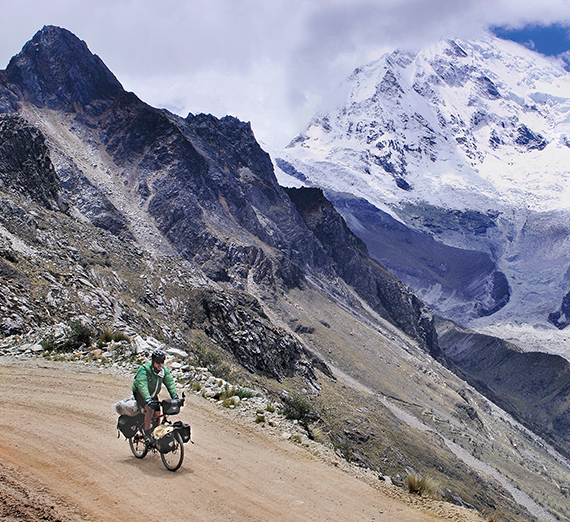 ---
At Gonzaga, Nate Garberich ('12), developed a passion for hiking and biking. Such a passion can take you far. His certainly has. Here is Nate's story.

Begin senior year at Gonzaga. Take a full class load. Study hard. Send out job applications. Follow up. Send out more applications. Revise your résumé.
"Played tag and read children's books for 20 hours a week as a camp counselor" to "Optimized athletic potential, improved literacy by 27 percent, and delivered parental satisfaction while crafting the next generation of world leaders as a youth development advocate."
Dress up. Go to a Job Fair. Schmooze. Get an interview. Land a career. With health care benefits. And a 401(k).
Or don't.
Work at a restaurant for three months. Save money. Talk to your buddy David Dunphy. A hike? A hike on the Pacific Crest Trail.
Go to Costco. Buy food. Thirty days' worth of food. Pounds of pretzels. Tons of trail mix. Mountains of Mars bars. Sausage. Divvy it up. One preservative-packed pile per week. Pack backpack. Or try to. Toss out the non-essentials. Like soap.
Get dropped off near Canada. Start walking. Keep walking. Up mountains. Over snow. Down mountains. Through creeks.
Develop blisters. Bad blisters. Bloody blisters. Dream of car rides. And couches. Couches with cushy pillows. Pillows covered in some sort of blister healing aloe. Consider quitting.
Ponder what amputating a foot might be like. Meet three old dudes. Ask for life advice. Never quit, they say. Keep walking.
Talk about life. Discuss death. Ponder God, friendship, money. Retell the Harry Potter series. Argue about abortion. Speculate about sports. Keep walking.
Bathe in a lake. Sleep under the stars. Forget about couches and pillows.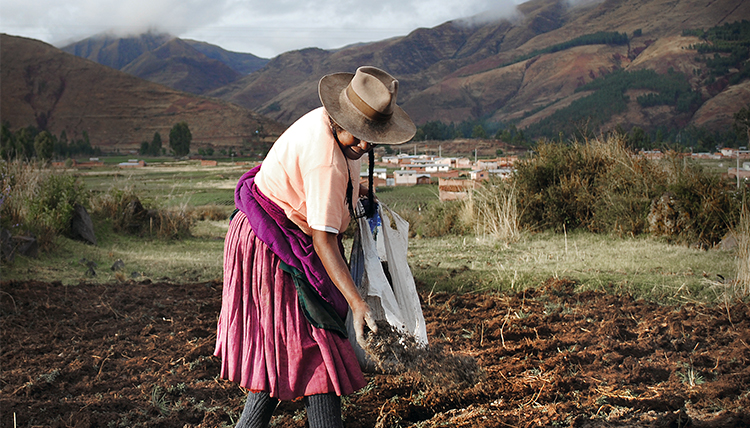 Keep walking. Into the night. Sleep on the trail. For three hours. Wake up. Keep walking. Cross a bridge into Oregon. Stop walking! Eat an enormous ice cream cone. Experience bliss.
Arrive home encrusted in dirt. Try to hug your sister. Get stiff armed.
What now? Get a call from your buddy Adam. A bike ride? A bike ride.
Buy a bike. And panniers. And racks. Take it to Adam's dad. The Cycling Legend. The Mechanical Master. Put it together. Box it up. Get on an airplane. Fly to Bolivia.
Start biking. Up hills. Down hills. Up more hills. Into the desert. Drink chicken broth to counter dehydration. Dream of an air conditioned office. With a water cooler. Pedal on. Summit a mountain. Forget about the air conditioned office.
Cross into Peru. Eat chicken and rice. Wake up in the night. Desecrate campsite with diarrhea.
Keep biking. Up into the Andes. Grow thunder thighs. Up to 15,000 feet. Witness real natural beauty. Cough up blood. Keep biking.
Eat oatmeal for breakfast. Cold. With bananas. Eat oatmeal for dinner. And for Thanksgiving.
Bike into Colombia. Drink beer with military men. Eat delicious steak for two dollars. Meet a veterinary student, the most beautiful girl in the world. Consider moving to Colombia. Keep biking.
Bike into Venezuela. Against the wind. Curse the wind. Bike past Hugo Chavez billboards. Drink government-subsidized "socialist juice." Ponder the various economic theories of the world. Eat at McDonald's. Consider human hypocrisy.
Pass through cities blanketed in barbed wire. Create action plan in case of kidnapping. Bike to Caracas. Stop biking. Sleep in an airport. Fly home. Eat an American cheeseburger. Suffer the intestinal consequences of readjustment. Check bank account. Consider food stamps. Work at a moving company. With a heroin addict. Briefly.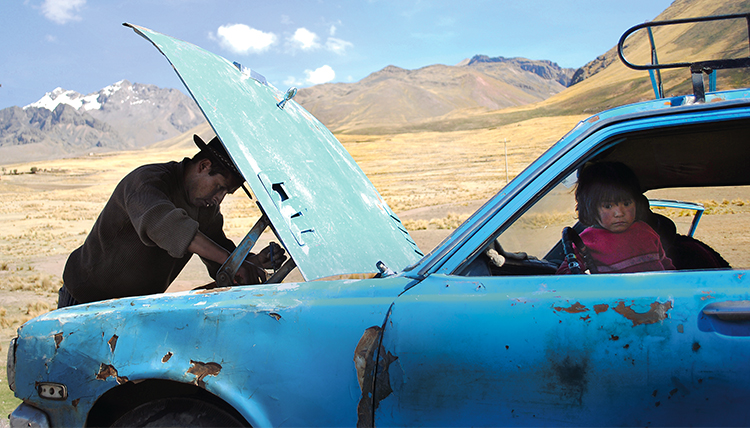 Call your high school buddy David Gardner. He works at Charles Schwab and hates it. Convince him to quit. A bike ride? A bike ride.
Fly to San Diego. Start to pedal. Head east. On highways. On interstates. On country roads.
Bike 18 hours into Phoenix. Arrive at 3 a.m. Knees swell up like water balloons. Poop blood from too many hours on an unforgiving bike seat. Smile.
Enter New Mexico. Stay with a wonderful, old lady named Candy. Gain 10 pounds. Keep biking.
See UFOs? See drones. Government drones. Drones scouring the border for illegals. See illegals on the border. Realize they're coming for the same reasons your distant relatives came. Wish you could help them. Feel like a jerk for not helping them. Fix a flat. Bike into Texas.
Ride through small towns. Dying towns. Feel for the kids who grow up there. Wonder if they'll ever make it out. Ride past mansions. Dozens of mansions. Ponder the growing economic gap in America.
Bike into Austin. Drink beer with grad students. Eat real Texas Barbecue. Meet sweet girls with Southern accents. Consider moving to Austin. Keep biking.
Bike into Louisiana. Eat crawdads. Listen to a banjo player. Appreciate the Deep South. Observe Confederate flags. Talk to white folks who hate black folks; who still talk about dragging black folks behind their trucks. Ponder the Deep South. Wonder if it'll ever change.
Ride the Gulf Coast. Through Katrina's ground zero. Past more mansions. New mansions. Mansions on stilts. Realize money brings security; insurance against disaster.
And Waffle Houses. Ride past Waffle House after Waffle House. Observe how poverty often means obesity. At least in our country.
Bike into Florida. Ride through a tropical storm. Buy some postcards. Swim in the Atlantic. Take a picture. Fly home.
Reflect on the year as a whole.
Appreciate the power of travel to build empathy.
Realize your education did not end on graduation day.
Realize your education has just begun.
Nate Garberich ('12) graduated with a B.A. in political science. Nate's book on his travels, "Never Trust a Boy Scout," is available at amazon.com.