GU's Part-Time MBA Program Ranked Nation's 85th Best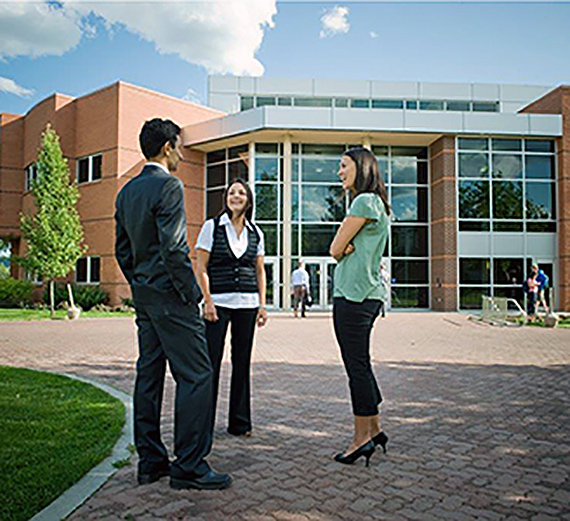 ---
Gonzaga News Service
SPOKANE, Wash. — U.S. News & World Report ranks Gonzaga University's Master of Business Administration program the 85th (tie) best part-time MBA program in the nation. Gonzaga's part-time MBA program is one of three in the state of Washington to achieve the book's top-85 ranking — and is the only part-time MBA program in Eastern Washington to make the top 85.
This marks the fifth consecutive year the program has earned a top-100 ranking from the publication. The rankings, released today, are in U.S. News' 2015 edition of the book "Best Graduate Schools."
U.S. News & World Report's methodology to determine its part-time MBA rankings uses five factors:
Average peer assessment score (50 percent of the overall score)
Average GMAT score and GRE score of part-time MBA students entering in fall 2013 (15 percent)
Students' average undergraduate GPA (5 percent)
Students' work experience (15 percent)
Percentage of each business school's fall 2013 MBA enrollment that is part time (15 percent).
To be eligible for the part-time ranking, a program must be accredited by the Association to Advance Collegiate Schools of Business and have at least 20 students enrolled part time in the fall of 2013; 282 programs met those criteria.
"As we strive to provide the best educational experience for our students, we are gratified to be recognized as being in the top one-third of part-time MBA programs in the country. It is a tribute to our outstanding faculty and students," said Gary Weber, associate dean, graduate business programs.
Gonzaga's MBA program currently enrolls approximately 150 students. Of those students, 70 percent are working professionals in the Greater Spokane area. The program offers three areas of concentration: marketing, entrepreneurship, and finance.
About The Graduate School of Business Administration
Gonzaga's Graduate School of Business Administration offers five master degrees, including an MBA, Master of Accountancy, MBA in Healthcare Management, MBA in American Indian Entrepreneurship and MBA or Master of Accountancy with Juris Doctorate (law degree in collaboration with the Gonzaga University School of Law). All of its programs are accredited by AACSB and rooted in the Jesuit ideal that business decisions have ethical implications. The School takes pride in producing graduates who become innovative and ethical business leaders who use their talents to create a vibrant workplace and a better world.