Building Community: Mallene Herzog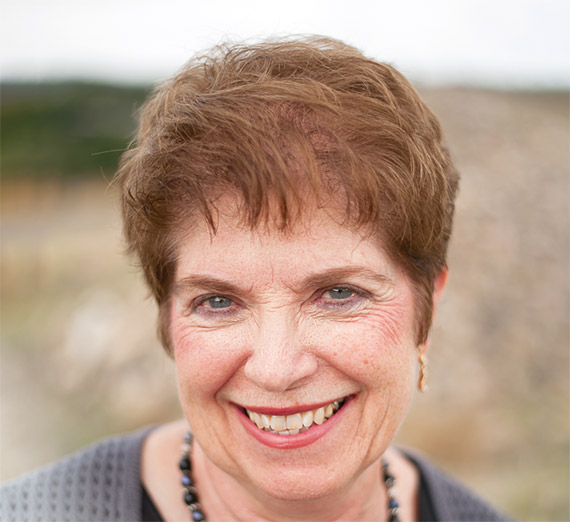 ---
Mallene Herzog
Teaching Preschoolers and Their Parents
Mallene Herzog found herself floundering as a young mother with four children under the age of 5. Her husband, Hans, worked long days and when he came home, directed the children clearly. But Mallene was "nice-nice and then angry with them, and neither behavior seemed to work."
Herzog ('80, '87 M.A.) learned, though. As a parent volunteer at Spokane's Trinity Catholic School. As a kindergarten teacher and a principal. And then by earning two degrees in education at Gonzaga and following the work of psychologist Rudolf Dreikurs. She never stopped learning, in fact.
"While teaching kindergarten, I became aware of a situation that demanded the attention of our society. Parents needed help with parenting," Mallene said. She saw that some teachers did, too.
Mallene dreamed of running her own school. When their first grandchild was on the way, Mallene and Hans jumped to action. That was 18 years ago. This fall, the Herzogs retired, turning over their business to a new owner. Still, the Herzog Family Center on Spokane's South Hill has given Mallene and Hans close connections with hundreds of families, allowing her to teach not only preschoolers and their parents – but also the Gonzaga education students whom she regularly hires.
Because of Mallene's passion for positive discipline, the center holds parent education evenings several times a year. Some parents attend, hoping to discover they are not alone in their parenting journey. Others come seeking help because they are at wits' end.
On the first day each fall at the Herzog Family Center, there's typically one child who refuses to get ready on time, and the exasperated parents usually ask for help. "I suggest that they put the choice to cooperate or not on the child. 'The car leaves at 7 a.m. sharp because Mom and Dad have to get to work. Your job is to dress either by yourself, or take clothes in a bag and dress at school. You can eat breakfast at the table, or take it in a bag and eat at school. You need to be in your car seat by 7 a.m. either by yourself, or be carried,' " Mallene said.
Mallene and her staff cheerfully welcomed this year's recalcitrant child, along with her bags of food and clothing. The mom said a cheerful goodbye and reminded her daughter that she would be free to make different choices the next day.
"On day two, the child did it all by herself and received the applause of both parents and teachers," Mallene said. "That is one of my favorite stories because both child and parent won in a firm and friendly style."