GU Ranks No. 18 for Contributing Seniors to Teach for America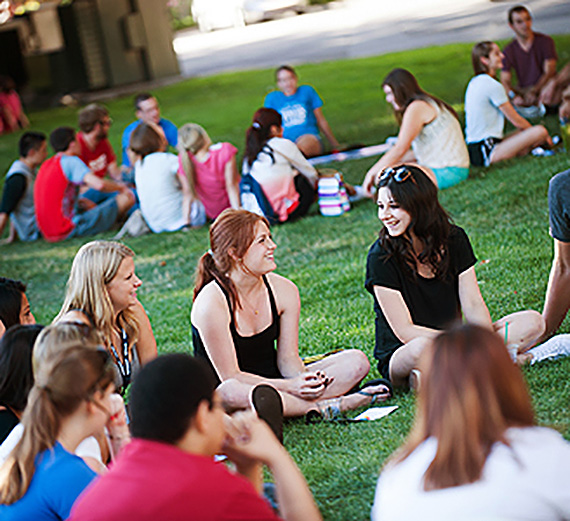 ---
List Includes Many of Most Selective,
Prestigious Schools in Nation
Gonzaga News Service
SPOKANE, Wash. — Teach for America, in its annual ranking of the colleges and universities contributing the most graduating seniors to its teaching corps, ranks Gonzaga University No. 18 among the nation's medium-sized colleges and universities. Twenty-three Gonzaga graduates started their two-year Teach for America commitment this fall.
Gonzaga is in good company on the list led by Harvard and Vanderbilt universities that includes some of the most selective and prestigious colleges in the nation, including seven of the eight Ivy League schools and sister Jesuit schools Georgetown University (No. 3) and Boston College (No. 15). Gonzaga has appeared on the organization's list of top contributors since it was first released in 2008. A total of 107 Gonzaga alumni have taught for Teach for America in its 23-year history.
"Gonzaga's ranking speaks to the University's success in educating and forming students who realize that their academic achievement makes possible meaningful service to others on behalf of a more just and sustainable world," noted Academic Vice President Patricia O'Connell Killen.
Founded in 1990, Teach for America is a nonprofit organization that aims to significantly change the education landscape in America. It recruits a diverse group of leaders with a record of achievement who work to expand educational opportunity, starting by teaching for two-years in a low-income community.
Teach for America looks for individuals who display leadership potential. Characteristics of corps members include:
A deep belief in the potential of all children and a commitment to expand opportunities for students.
Strong achievement in academic, professional, extracurricular, and/or volunteer settings.
Perseverance in the face of challenges, ability to adapt to changing environments, and a strong desire to improve and develop.
Excellent critical thinking skills, including the ability to accurately link cause and effect and to generate relevant solutions to problems.
Superior organizational ability, including planning well and managing responsibilities effectively.
Respect for individuals' diverse experiences and the ability to work effectively with people from a variety of backgrounds.